The Palmer Woods Post
The Palmer Woods Post is published and distributed free of charge four times a year to the approximately 300 homes in Palmer Woods. Those interested in submitting articles for publication should email [email protected].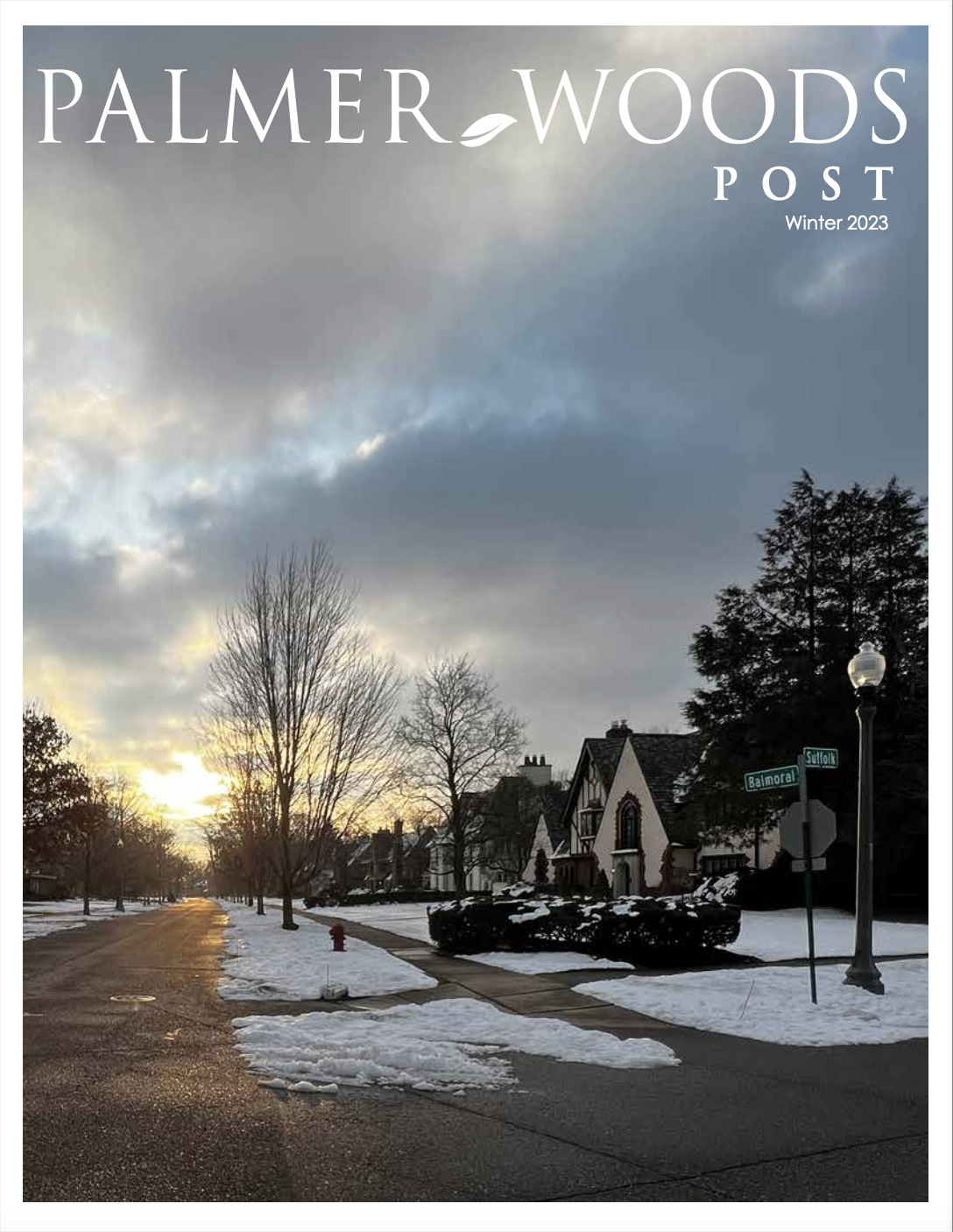 Advertising Opportunities
Interested in advertising your business in the next issue of the Palmer Woods Post? Residents of Palmer Woods form a diverse and active community, with many leaders in the Metro Detroit area. Palmer Woods residents are generally interested in historic home maintenance and management, food and entertainment, and are actively engaged in the community and the City as a whole. Interested businesses should contact [email protected].
Members-Only Content
For a collection of current and back issues of The Post, click below to enter the Members-Only area of the website.