Please See The Garden Tour Menu. As of 2017, the Home Tour and Garden Tour have been combined into a Home & Garden Tour!
Home Tour
Since 1989, Detroit's Palmer Woods has opened it doors for its Holiday Home Tour the first weekend in December.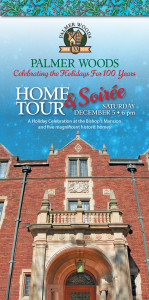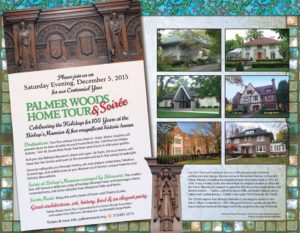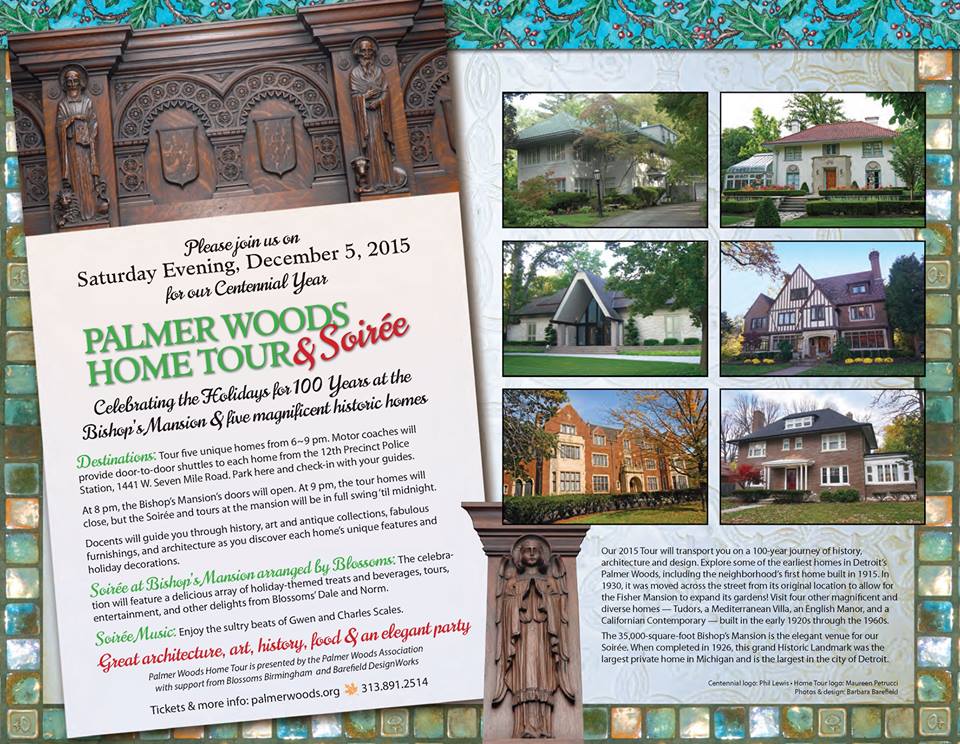 Tickets for the 2015 Centennial Holiday Home Tour & Soiree (Dec. 5) are now SOLD OUT. To add your name to the waitlist, click here. Limited tickets are available and they are selling fast! For the brochure, click here.
There are other opportunities to visit homes in Palmer Woods. Enjoy live music in sumptuous living rooms at our Palmer Woods Music in Homes concerts. Each year, during the months December through June, the Palmer Woods Association and the Creative Arts Collective present jazz, classical and world music concerts in a different magnificent mansion or cool home.
Information and tickets for our Music In Homes concerts are available here, and information and tickets for our Super Special 2015 Centennial Home Tour (be sure that it will knock your socks off!) are now available here.
Please sign up on the forms at the bottom of this page to receive notice of the Home Tour and other neighborhood events.
Here are some photos from previous tours: