Music In Homes 2018-2019
 Jazz, Classical and World Music—with a splash of Motown sounds—highlighted our 12th season of music in historic homes and lush gardens. Kresge Arts Fellows Michelle May, Marion Hayden, Gayelynn McKinney, Kisma Jordan, and A. Spencer Barefield, as well as Marcus Elliot (who would receive the prestigious Kresge title in 2020) and other luminaries headlined all of the concerts.
We kicked off the season with our annual holiday concert, showcasing a new young and rising star, vocalist Isis Damil, followed by our joyful Mardi Gras celebration led by the Fats Waller champion, virtuosic pianist/vocalist Alvin Waddles. Our Black History Month tribute was led by composer/saxophonist Marcus Elliot, the director of the Detroit Symphony Orchestra's Civic Jazz Ensembles. Musique Noire, led by the award-winning violinist Michelle May, presented our World Music concert, followed by Kisma Jordan, a highly-lauded opera singer who knows her way around gospel, hip-hop and other musical genres. Our performances continued on Memorial Day weekend with the Detroit Jazz Ambassadors, an ensemble of Detroit-based international stars led by A. Spencer Barefield, and our final weekend showcased Motown & More starring Penny Wells, and World Music with the ever-extraordinary Orquesta La Inspiracion. Which was our favorite? All of them!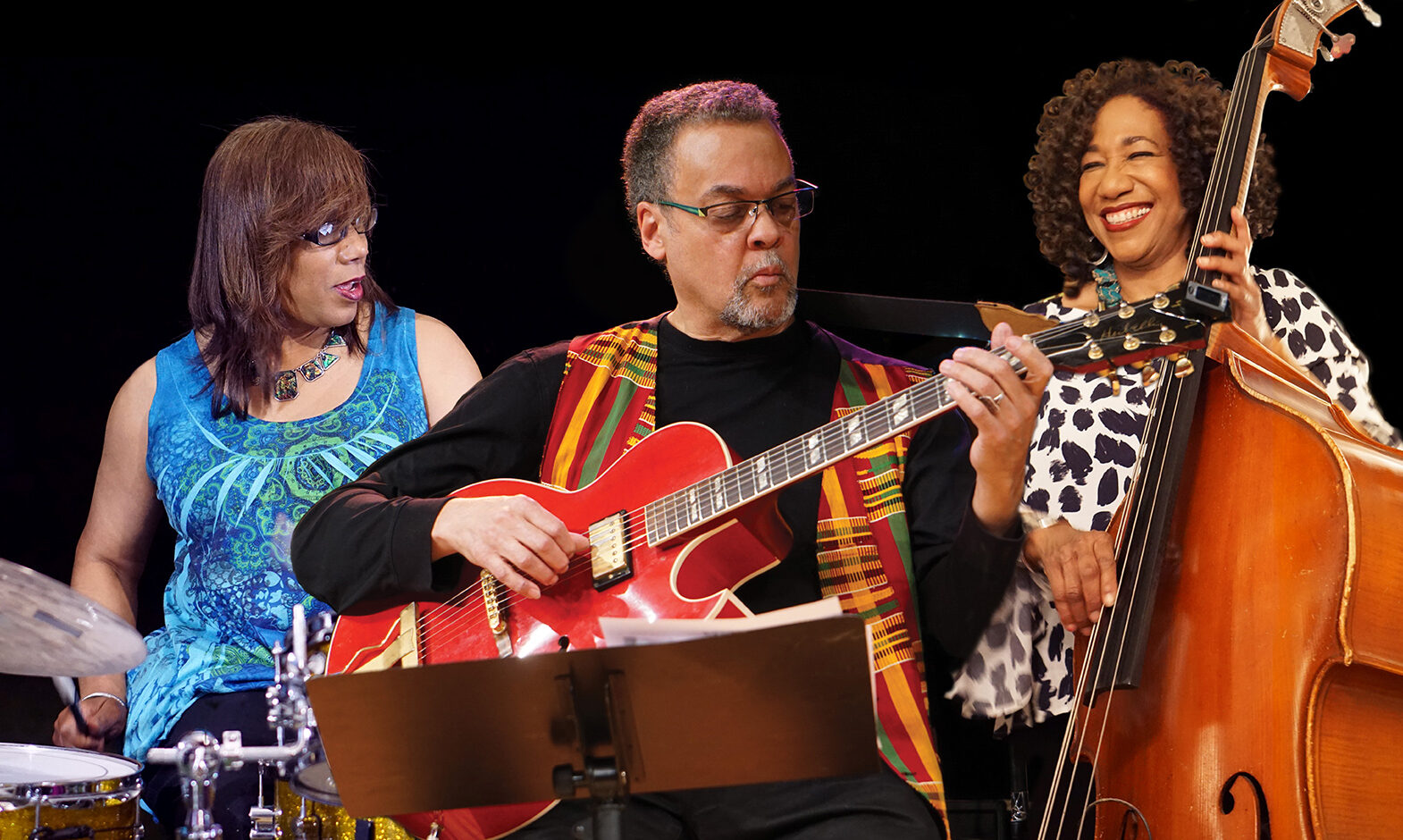 Pre-New Year's Eve Concert! A. Spencer Barefield & Friends
Saturday, December 29, 2018 • 8 pm
Young dynamo, vocalist Isis Damil joins forces with four jazz luminaries for our Holiday Concert: pianist supreme Cliff Monear, and Kresge Artist Fellows guitarist A. Spencer Barefield, bassist Marion Hayden and percussionist Gayelynn McKinney. Celebrate the new year with great music in a stunning historic home.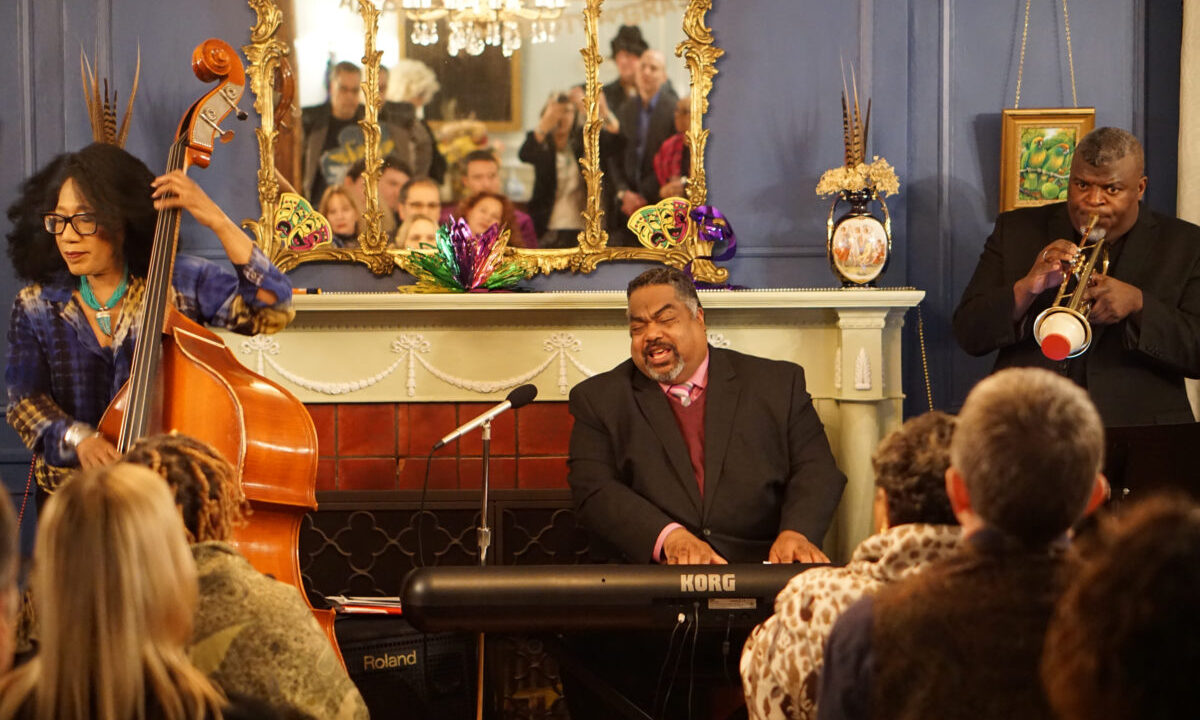 Mardi Gras Celebration! Alvin Waddles & Fats Waller Review
Saturday, January 26, 2019 • 8 pm
Jazz history comes alive when pianist/ vocalist Alvin Waddles plays the music of stride and ragtime legends Fats Waller, Jelly Roll Morton, and other greats with bassist Marion Hayden, trumpeter John Douglas and drummer Djallo Djakate Keita. Mardi Gras costumes and exuberant spirits are encouraged! We'll provide the beads, decor and New Orleans-inspired meal.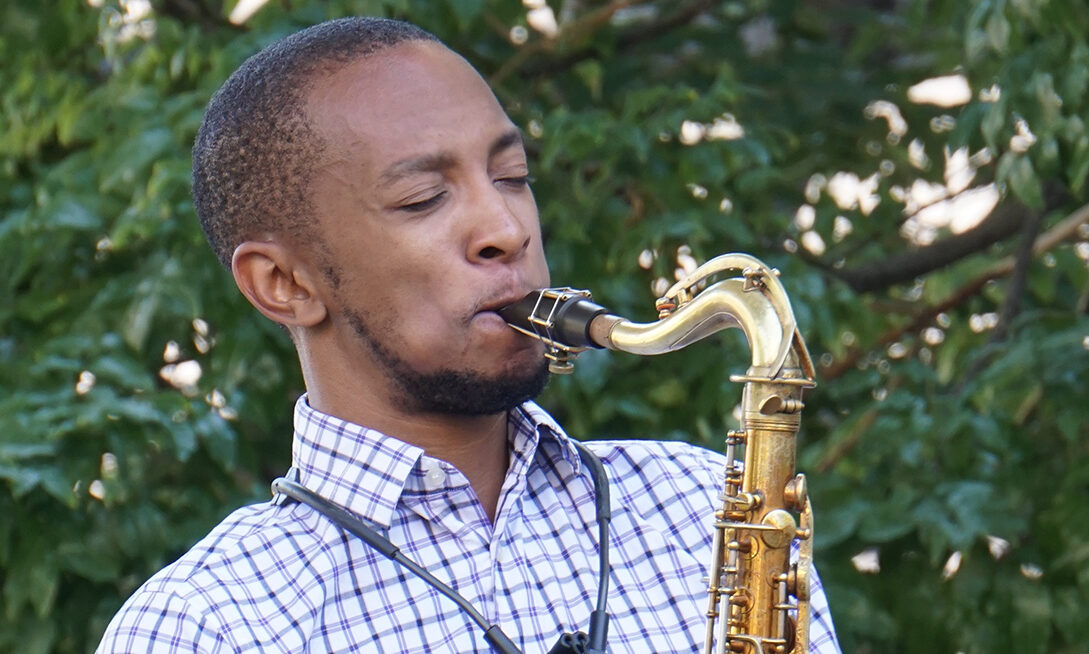 Honoring Black History Month: Marcus Elliot Trio
Saturday, February 23, 2019 • 8 pm
This homage to African-American music and composers features a trio of gifted young musicians who will perform innovative and legendary jazz from bebop to avant garde, from Joe Henderson and Billy Strayhorn, as well as an impressive Suite by Marcus Elliot. Saxophonist Marcus Elliot leads the ensemble featuring bassist Brian Juarez and drummer Everett Reid.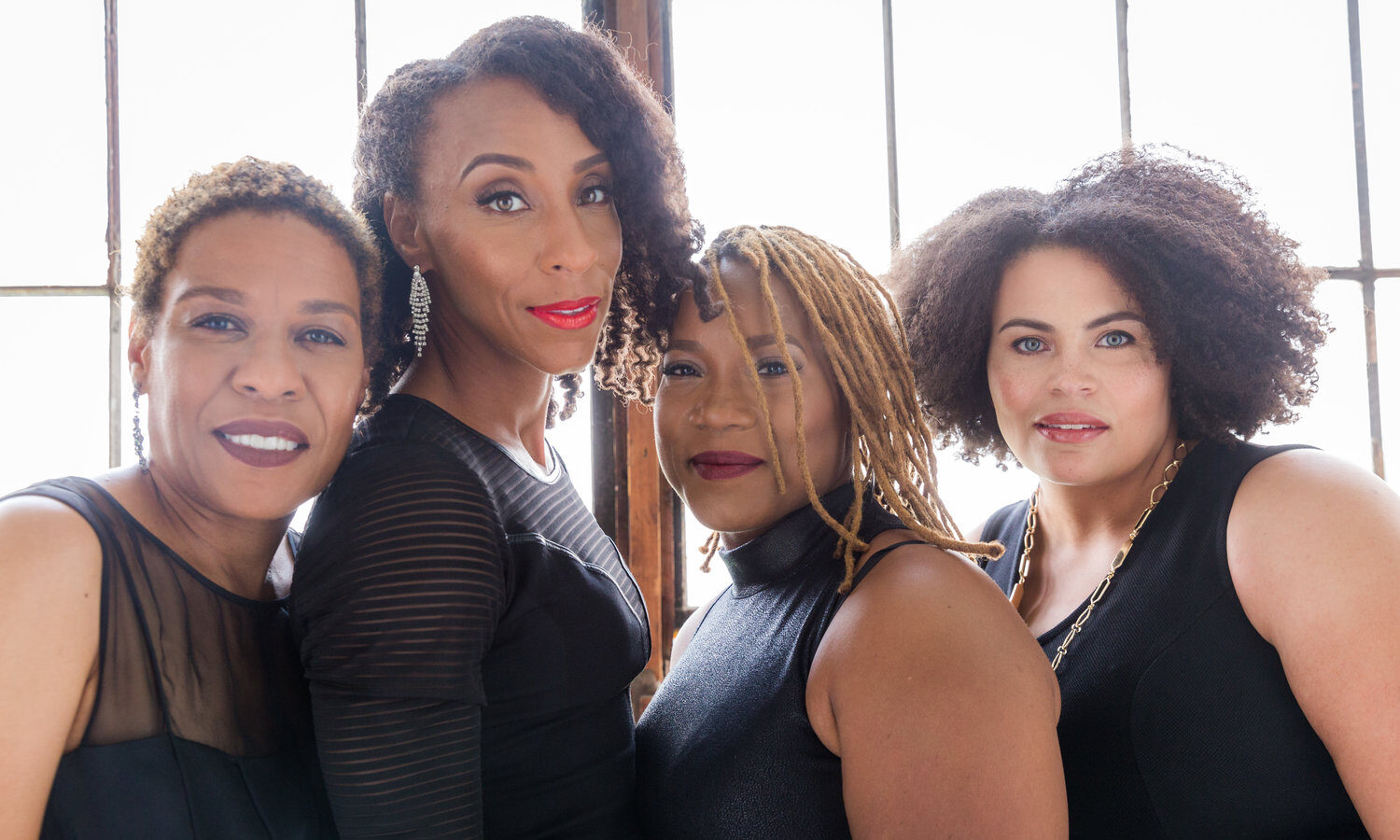 Musique Noire World Music Sextet
Saturday, March 23, 2019 • 8 pm
Led by violinist/flutist Michelle May,  a 2018 Detroit Kresge Artist Fellow, Musique Noire is known for its unique arrangements of world fusion music. Musicians include violist Leslie Deshazor Adams, percussionist JoVia Armstrong, violist/violinist Leah Lucas Celebi, guitarist Elden Kelly, and bassist Marion Hayden.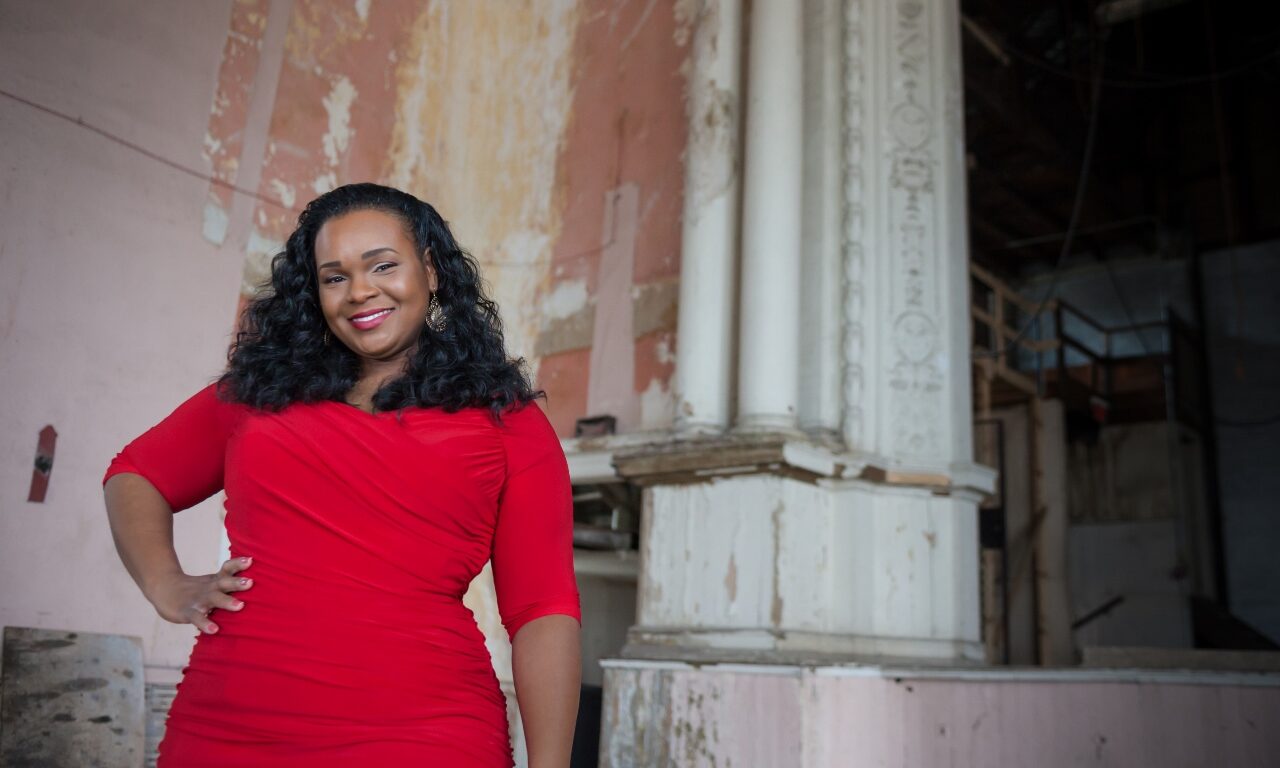 Beyond Classical: OperaSoul Kimsa Jordan
Saturday, April 27, 2019 • 8 pm
"A shimmering soprano voice," according to The New York Times, Kisma Jordan is a Metropolitan Opera National Council winner who breaks boundaries between opera, hip-hop, jazz and beyond. A Kresge Artists Fellow and Knight Foundation Arts Challenge recipient, she will perform with versatile, virtuoso harpist Maurice Draughn.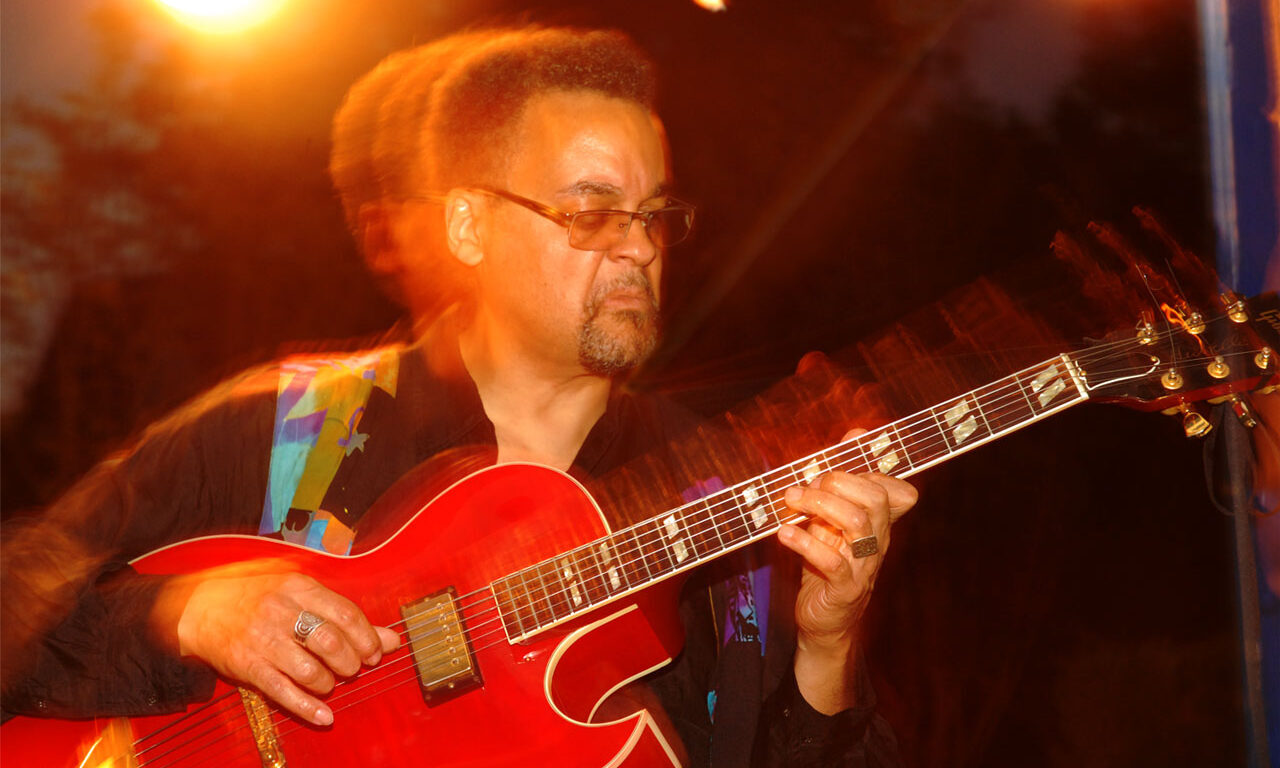 Memorial Day Weekend: Detroit Jazz Ambassadors
Saturday, May 25, 2019 • 8 pm
Celebrate the return of summer this Memorial Day weekend with a quintet of fiery musicians with international acclaim, including saxophonists Dave McMurray and Dwight Adams (Stevie Wonder's trumpeter), who will blow the top off the tent, with guitarist A. Spencer Barefield, bassist Jeff Pedrez and drummer Djallo Djakate Keita.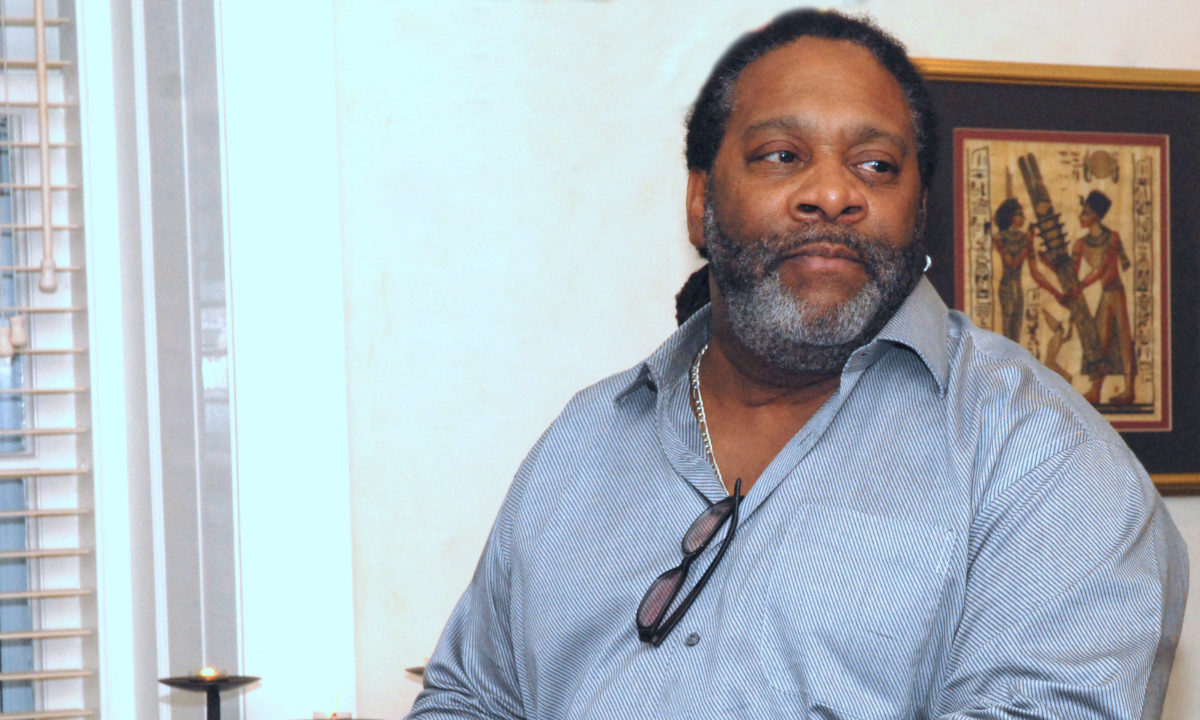 Motown & More: Al McKenzie Quintet
Friday, June 21, 2019 • 8 pm
As the anniversary of the passing of the Queen of Soul Aretha Franklin approaches, we planned to present the famed Al McKenzie, her final music director and legendary Motown arranger/director. Sadly, he was fighting cancer, but his wife and protege vocalist Penny Wells made Motown and McKenzie proud leading a fabulous night of high energy music. She was joined by an all-star group of Motown veterans: trumpeter Rayse Biggs, vocalist Penny Wells, bassist Darrel "Peanut" Smith, and drummer Jeff Canady.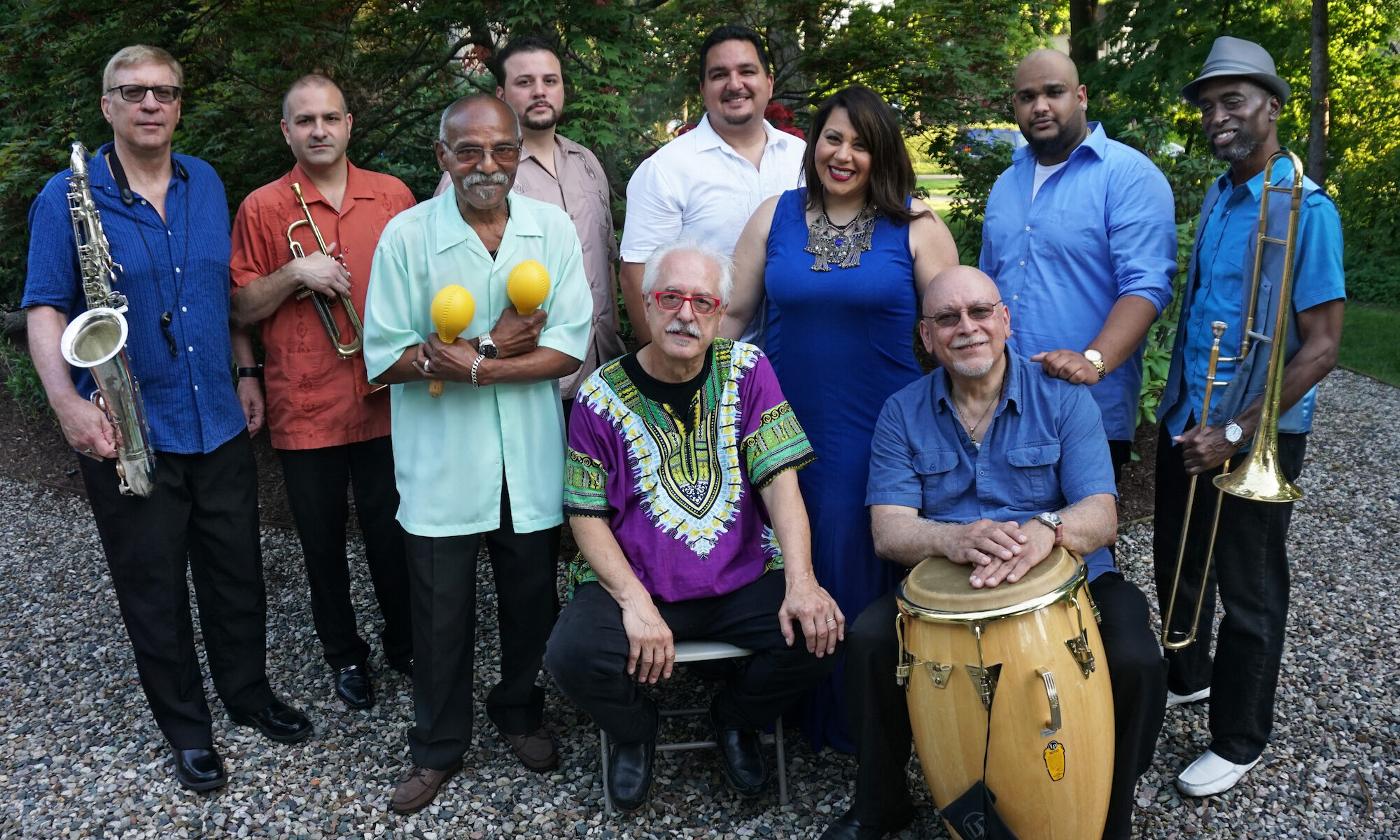 Orquesta La Inspiracion
Saturday, June 22, 2019 • 8 pm
Our annual Latin Jazz world music concert is always a favorite. Congero Ozzie Rivera and pianist Bill Meyer lead a large ensemble featuring a hot horn section, explosive percussions and soulful vocals with Dulce Checkler and others. Rhythms of salsa, merengue, cumbia and Afro-Caribbean jazz will have you dancin', and Eva Garza Dewaelshe's Mexican food will top off an authentic and memorable evening.