Tickets: palmerwoodsmusicinhomes2019.eventbrite.com

Celebrate the return of summer with a quintet of fiery musicians, including saxophonists Dave McMurray and Alex Harding, guitarist A. Spencer Barefield, organist Jim Alfredson and drummer Djallo Djakate Keita. This event will kick-off the Memorial Day Weekend with a blend of jazz, funk, blues, soul and flare.
McMurray's "Music Is Life" was released last May on the legendary Blue Note label and is receiving rave reviews.
"McMurray delivers solos with gritty intensity and a blunt attack, and he avoids music-school patterns and jazz-funk clichés in favor of more idiosyncratic ideas," writes Mark Stryker in DownBeat.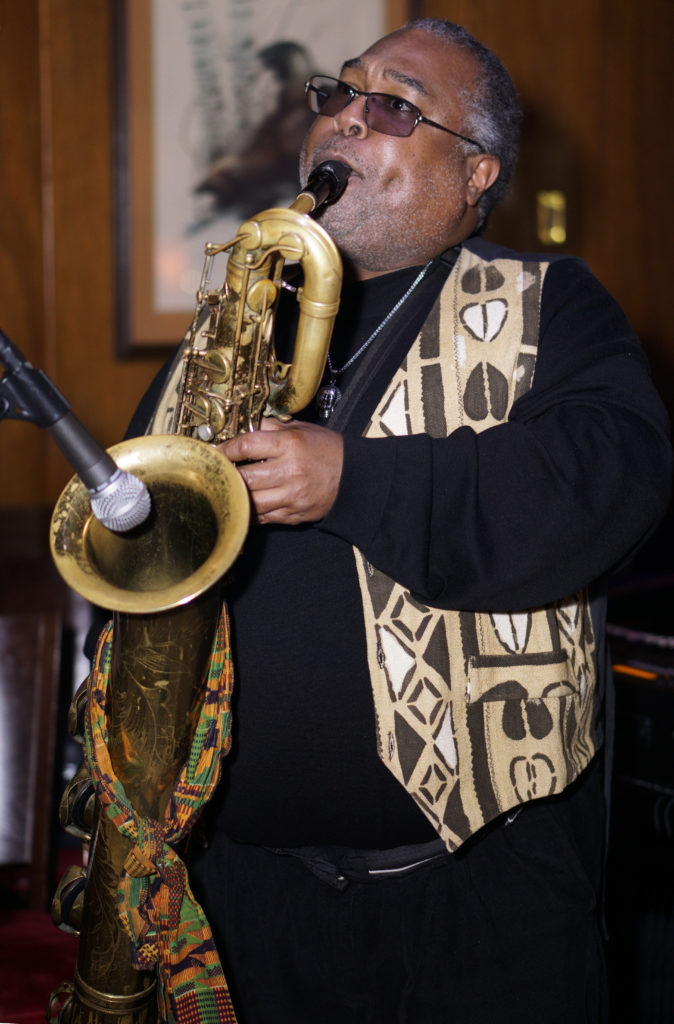 Blue Note describes McMurray as having "cemented his reputation for versatility by playing with a vast array of musicians that include B.B. King, The Rolling Stones, Bob Dylan, Iggy Pop, Patti Smith, Bonnie Raitt, Johnny Hallyday, Gladys Knight, Albert King, Nancy Wilson, KEM, Bootsy Collins, Herbie Hancock, Geri Allen, and Bob James.
"McMurray sounds as assured and inspired in a rock, R&B, funk, pop or folk setting as he does playing hard bop." His credits also include the trailblazing groups Was (Not Was) and Griot Galaxy.
Fellow saxophonist Harding is another powerhouse, known for his mastery of the baritone saxophone. JazzTimes elaborates: "he attacked the music with steamroller momentum and uncommon ferocity. …it was sheer fireworks."
Harding has returned to his Detroit hometown after performing for decades in New York-based ensembles with some of the giants of jazz, including Hamiet Bluiett, Charles Mingus, Lester Bowie, and the Sun Ra All-Star Project. More recently he worked with Roy Hargrove and Aretha Franklin.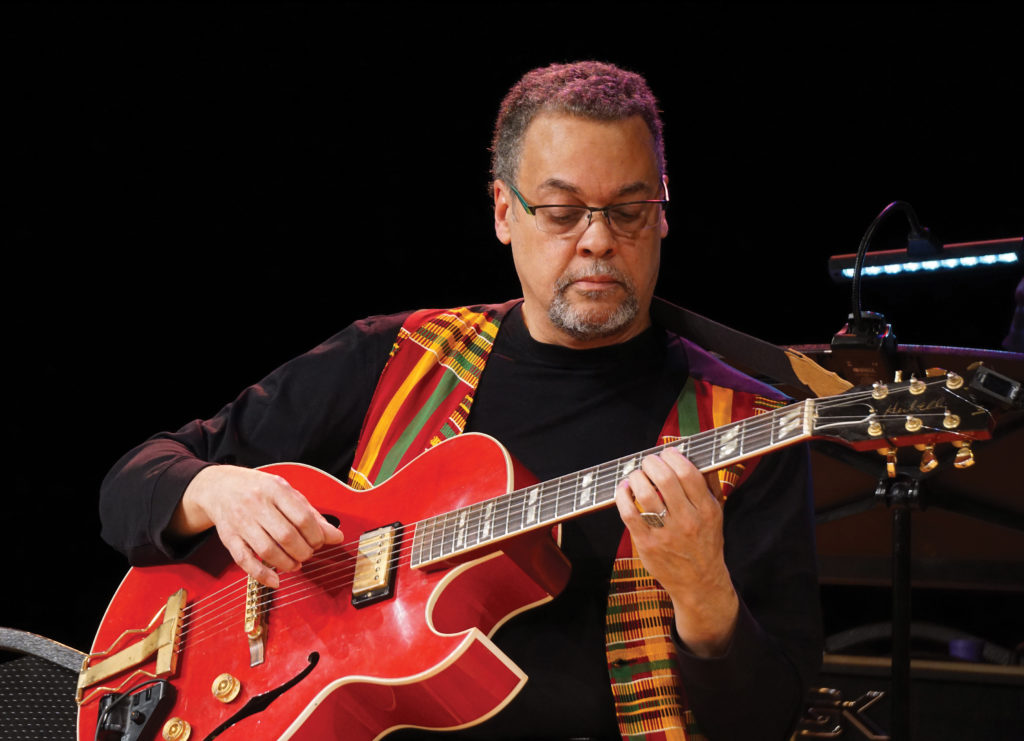 A. Spencer Barefield, the artistic director of Music in Homes, is "an extraordinary guitarist/composer" according to JazzTimes. A widely acclaimed guitarist, soloist, composer and ensemble leader, Barefield has performed and recorded extensively throughout Europe, Canada, the U.S. and elsewhere with jazz greats Roscoe Mitchell, Lester Bowie, Oliver Lake, Richard Davis, Andrew Cyrille, James Carter, Leroy Jenkins, and Reggie Workman, to name a few.
His recordings have received international acclaim, and he has received numerous grants and honors, including the prestigious 2010 Kresge Artist Fellowship. His compositions have been commissioned by grants from the National Endowment for the Arts, Meet-the-Composer/Readers Digest/Lila Wallace Fund, Michigan Council for Arts and Cultural Affairs, Arts Foundation of Michigan, Meet-the-Composer/Commission USA, Arts International, and others.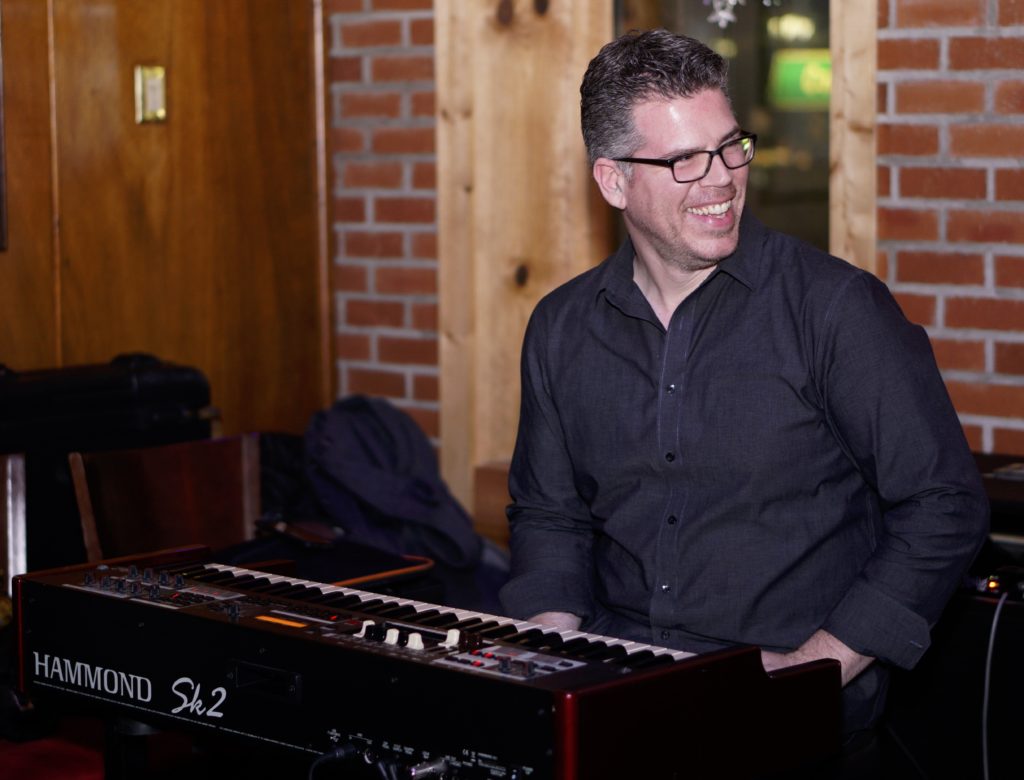 Lansing-based organist Jim Alfredson comes from a musical family. His father earned a living as a professional musician and encouraged Jim's talents from a young age. Some of Jim's earliest memories include pulling on the drawbars of his father's Hammond B3 at the age of four. He began writing his own songs at age eight and immersed himself in the study of the mighty Hammond B3 ever since, dedicated to uncovering new directions within the deep tradition of the instrument.
He has performed, recorded, produced and toured internationally with many award-winning artists, including Root Doctor, Organissimo, Greg Nagy, Janiva Magnes, Thornetta Davis, Harvey Mason, Laura Rain & the Ceasars, James Armstrong and more. Downbeat calls him "a remarkable organist who seamlessly synthesizes several generations of keyboard influences."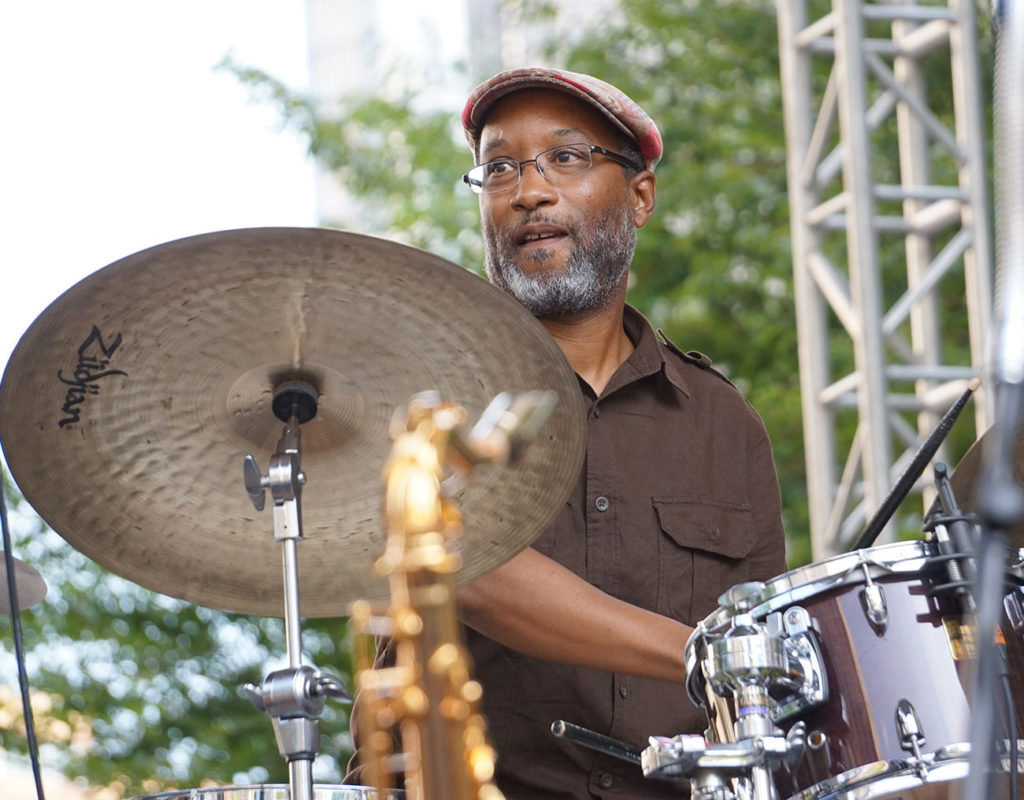 Percussionist Djallo Djakate Keita completes this incredible ensemble of world-acclaimed jazz stars. Keita has toured and recorded internationally with Marcus Belgrave, Charlie Gabriel, Harvey Thompson, Wendell Harrison, Alvin Waddles, and too many to name. A supremely versatile drummer, he is equally at home with bebop, reggae, hip-hop, rock, jazz, R&B, gospel and avant garde genres. He has performed at the Detroit Jazz Festival, Montreux Tokyo International Jazz Festival, and the Detroit Electronic Music Festival.

Both Jim and Djallo perform in the Alex Harding Organ Trio. It will be exciting to hear the group with the addition of Dave and Spencer.

Tickets: $50; VIP seating in front rows with additional leg room: $60.
* All concerts include a delicious light dinner, beverages and dessert during intermission. Concerts in May and June are held in spacious tents set in the gardens of homes. You may tour a ­portion of the home prior to the concerts on Friday and Saturday. In the case of severe weather, Palmer Woods Music in Homes (MIH) will move the concert to the beautiful art deco Detroit Unity Temple or other appropriate nearby venue. Tickets are not refundable. MIH reserves the right to make program changes if necessary.
Thank you to our sponsors.