Music In Homes 2018-2019
Click here to purchase tickets now!
Jazz, Classical & World Music in Extraordinary Historic Homes & Gardens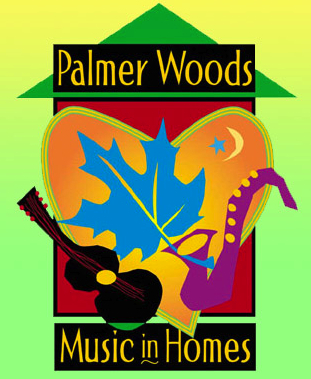 A series of eight concerts featuring world-class, Detroit-rooted musical artists All concerts include delicious food, beverages & desserts. Thank you to our sponsors. Email concertseries@palmerwoods.org to add your name to our email list. Click here to purchase tickets!
TICKETS
Click here to purchase tickets online ($50-$60) for the 2018-2019 Series! Click here to join the MIH email list and here for a brochure with mail-in form for tickets.
All tickets must be purchased in advance
Limited seating — early purchase advised
No tickets at the door
No Refunds
A delicious meal is included with all concerts
Use your credit card to purchase online, mail order or call 313-891-2514. All our concerts sell out, so order early! VIP tickets: $10 more per ticket provides limited reserved seating in front rows with additional leg room, and early admission to the concert. FRIENDS & FAMILY DISCOUNT  Order 10 or more tickets to a single concert in one order:$5 discount per ticket. Use the Promotional Code: Group. Each concert includes a reception with refreshments. Locations of homes will be emailed the week of the concert with a map and parking directions, or mailed if the order is purchased via mail. We regret that tickets are not refundable; when possible we will try to exchange them for a future concert. TICKETS BY MAIL: Mail your order with a self-addressed stamped envelope and check to the Palmer Woods Association. Send to PWA c/o Barbara Barefield, 19550 Argyle Crescent, Detroit, MI 48203. Include one of the following: (1) ticket order form from the brochure, or (2) enclose a note with your name, address, email, phone number and number of tickets and for which concert(s). Don't forget the self-addressed stamped envelope! If you have more questions, please call Barbara or Spencer Barefield, 313-891-2514 or email concertseries@palmerwoods.org Click here to purchase tickets

Saturday, May 25, 8 pm Memorial Day Weekend Detroit Jazz Ambassadors
Garden Concert (tour a portion of the home prior to concert) Dave McMurray, saxophones • A. Spencer Barefield, guitar • Dwight Adams, trumpet • Jeff Pedraz, bass • Djallo Djakate, drums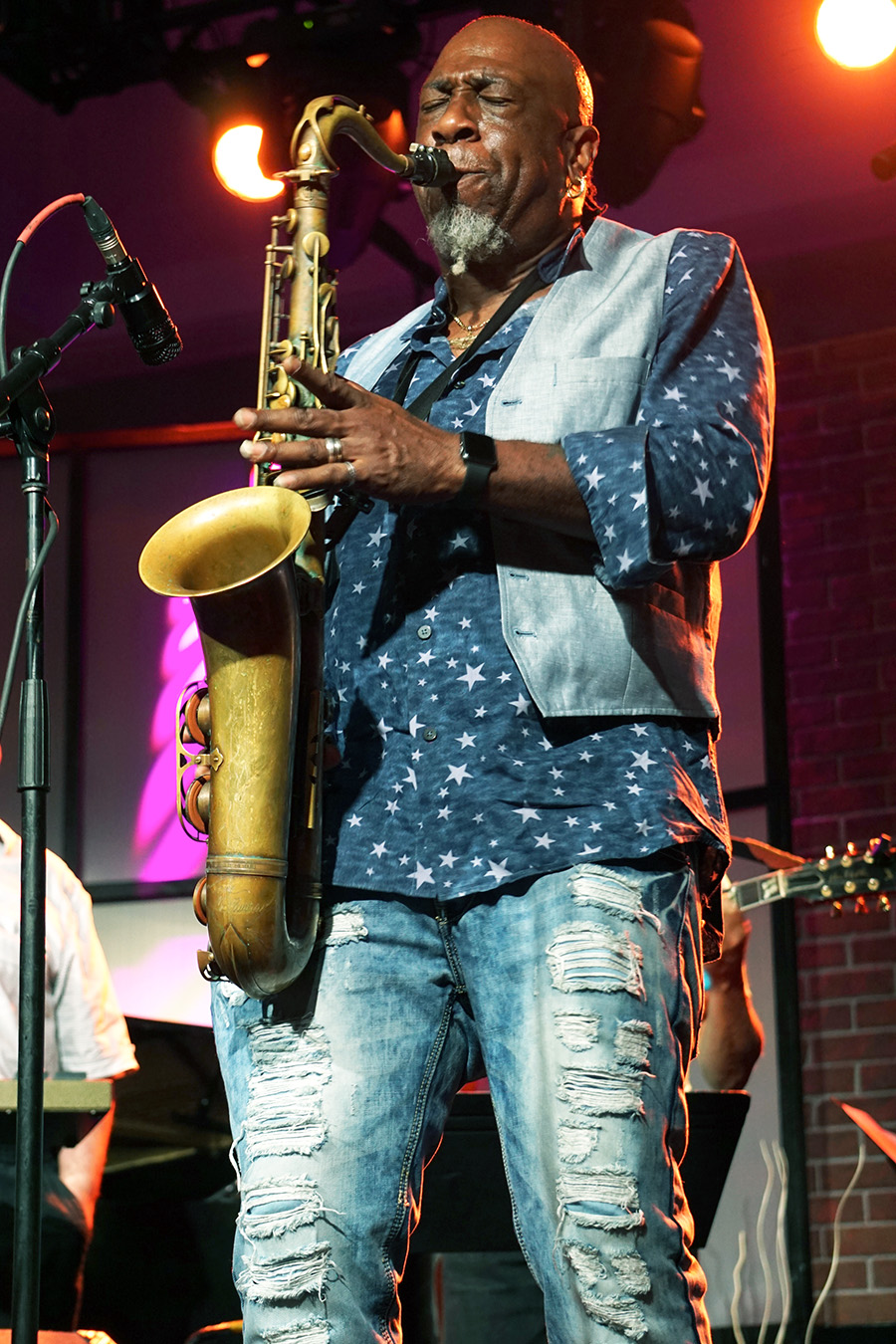 We know it's been a long winter, so we've planned a dynamic way to celebrate the beginning of the summertime season with a quintet of fierce, fabulous and world-renown jazz musicians.
Saxophonist David McMurray's Music Is Life was released last May on the legendary Blue Note label and is receiving rave reviews. "McMurray delivers solos with gritty intensity and a blunt attack, and he avoids music-school patterns and jazz-funk clichés in favor of more idiosyncratic ideas," writes Mark Stryker in DownBeat. Blue Note describes McMurray as having "cemented his reputation for versatility by playing with a vast array of musicians that include B.B. King, The Rolling Stones, Bob Dylan, Iggy Pop, Patti Smith, Bonnie Raitt, Johnny Hallyday, Gladys Knight, Albert King, Nancy Wilson, KEM, Bootsy Collins, Herbie Hancock, Geri Allen, and Bob James.
"McMurray sounds as assured and inspired in a rock, R&B, funk, pop or folk setting as he does playing hard bop." His credits also include the trailblazing groups Was (Not Was) and Griot Galaxy.
Soul, R&B  and jazz inspired trumpeter Dwight Adams tours with Stevie Wonder's band, but in between he has performed and recorded in ensembles some of Detroit's top musicians, including Gayelynn McKinney, James Carter, Marcus Belgrave, Donald Walden, and Rodney Whitaker.
A. Spencer Barefield, the artistic director of Music in Homes, is "an extraordinary guitarist/composer" according to JazzTimes. A widely acclaimed guitarist, soloist, composer and ensemble leader, Barefield has performed and recorded extensively throughout Europe, Canada, the U.S. and elsewhere with jazz greats Roscoe Mitchell, Lester Bowie, Oliver Lake, Richard Davis, Andrew Cyrille, James Carter, Leroy Jenkins, and Reggie Workman, to name a few.
His recordings have received international acclaim, and he has received numerous grants and honors, including the prestigious 2010 Kresge Artist Fellowship. His compositions have been commissioned by grants from the National Endowment for the Arts, Meet-the-Composer/Readers Digest/Lila Wallace Fund, Michigan Council for Arts and Cultural Affairs, Arts Foundation of Michigan, Meet-the-Composer/Commission USA, Arts International, and others.
Jeff Pedraz is a native of Philadelphia, and yet another outstanding composer/educator. While there, he worked with jazz luminaries, such as drummer Mickey Roker, saxophonist Cecil Payne and others. He has toured internationally with jazz guitar legend Pat Martino. In the faculty of the University of Windsor, Pedraz is known for his versatility and virtuousity on both the double bass and electric bass. A sought after bassist, he has worked in a range of musical genres ranging from orchestral to jazz and beyond.
Well respected for his versatility, Djallo Djakate is one of the most in-demand drummers, equally at home hitting the bebop rhythms as he is playing techno, reggae, gospel, avant garde or blues. He's performed countless gigs at the Detroit Jazz Festival, as well as at the Montreux Tokyo International Jazz Festival and the Detroit Electronic Music Festival. He has toured and recorded internationally with Marcus Belgrave, Charlie Gabriel, Harvey Thompson, Alvin Waddles and many others. 
Along with guitarist A. Spencer Barefield, organist Jim Alfredson and drummer Djallo Djakate, this ensemble will perform music filled with imagination, innovation and virtuosity. Tickets: $50; VIP seating in front rows with additional leg room: $60.
Friday, June 21, 8 pm Motown & More
Al McKenzie Quintet
Garden Concert (tour a portion of the home prior to concert)
Al McKenzie, piano • Penny Wells, vocals
Rayse Biggs, trumpet • Jeff Canady, drums • Darrell Smith, bass
As we approach the anniversary of the passing of the Queen of Soul Aretha Franklin, we present the famed Al McKenzie, her final music director. He's a Detroit treasure known for collaborating, performing, arranging or directing some of the heros of Motown and R & B. A longtime music director for the Temptations, his credits read like a who's who of music: The Spinners, Jean Carne, The Four Tops, Mary Wilson, The Supremes, The Contours, Etta James, Stevie Wonder, Jennifer Holiday, Kim Weston and Anita Baker.
When trumpeter Marcus Belgrave visited his junior high school in 1969, Rayse Biggs knew his destiny was to be a trumpeter. Belgrave, and later Donald Byrd, Herbie Hancock and Freddie Hubbard, became inspirations and mentors. 
After graduating high school, Rayse Biggs went on the road with a number of Motown acts — Smokey Robinson, the Marvelettes, and the Temptations. Since then his talents have taken him far and wide to such distant places as Senegal and elsewhere around the globe, performing with Kem, Was Not Was, The Dramatics, Kidd Rock, Bob Dylan, and many others.
Singer Penny Wells has been described as elegant, seductive and smooth. Her sultry and sophisticated sound embodies jazz, classical, spirituals and gospel, all cascading into soothing and soulful hues, filled with a generous dose of rhythm and blues. Her first solo CD entitled "SHINE" was written, produced and arranged by McKenzie. Drummer Jeff Canady is a powerful drummer who can be heard on Dave McMurray's new Blue Note release. He is a regular with McKenzie, and has also performed with Lin Rountree, Yancy, Karen Clark-Sheard, Evelyn Agee, Derrick Mylan, David Myles, Mark Mix and Lola Morales to name a few.
Darrell "Peanut" Smith picked up the bass guitar while at Northwestern High School with famed bandleader Ernie Rogers. At the age of 16 he became drummer for the Jimmy Wilkins Orchestra, a local jazz big band comprised of musicians from the Count Basie Orchestra and Motown Records. While in college, Darrell joined the Teddy Harris Quintet. Soon after, he toured with Martha Reeves, and with the Spinners as their Music Director. Over the course of his career Smith has performed, recorded or toured with The Four Tops, The Temptations, G.C. Cameron, Andy Williams, Natalie Cole, The Supremes, Bob James, Aretha Franklin, Esther Phillips, Marlena Shaw, Etta Jones, Etta James, Ronnie Dyson, Joe Williams, Houston Purser, O.C. Smith, Spanky Wilson, Gladys Knight & The Pips, Dennis Roland, James Cleveland, Thomas Whitfield Company, The Gospel Workshop and host of other well known artists. Currently, he performs with recording artists KEM and Penny Wells, Motown Legend Martha Reeves, pianist Al McKenzie and saxophonist Dave McMurray. Get ready for dancing up a storm on this  Summer Solstice evening. 
Saturday, June 22, 8 pm
ORQUESTA LA INSPIRACION
Garden Concert (tour a portion of the home prior to concert)
Our Afro-Cuban Jazz garden concert is always a favorite, filled with soulful music, joyful and powerful rhythms, and dancing. Orquesta La Inspiracion, founded by Puerto Rican congera Ozzie Rivera and under the musical direction of pianist Bill Meyer, is a large ensemble of some of the Detroit area's most vibrant and knowledgeable Latin musicians. During intermission, enjoy a Mexican-style meal with a glass of Sangria.
La Inspiracion features a hot horn section led by saxophonist Chris Kaercher, explosive percussions driven by top Latin musicians including Ozzie, rhythmic bassist Eddie Caraballo, and soulful vocals with the dynamic Dulce Checkler. The beats of salsa, merengue, cumbia and Afro-Caribbean jazz may entice dancing and swaying on a grassy dance floor beneath a star-studded sky. Festivities are held in a spacious tent in a Palmer Woods garden, with a tasty Latin-style meal served during intermission. Tickets: $50; VIP seating in front rows with additional leg room: $60.
---
*May and June concerts are held in a spacious tent set up in the gardens of a home; you may tour a portion of the home prior to concert. In the case of severe weather, Palmer Woods Music in Homes (MIH) will move the concert to the beautiful art deco Detroit Unity Temple or other appropriate nearby venue. MIH reserves the right to make program changes if necessary. Tickets are not refundable.  
---
VIDEO: 2008 Mardis Gras Celebration Our very first Palmer Woods Music in Homes Mardi Gras Celebration in January 2008 featured the legendary clarinetist/vocalist Charlie Gabriel, who is now one of the leading members of the famed New Orleans Preservation Jazz Band. The musical heritage of Charlie Gabriel can be traced back as far back as the 1850s. Great-grandson of New Orleans bass player Narcesse Gabriel, grandson of New Orleans cornet player Martin Joseph, and son of New Orleans drummer and clarinetist Martin Manuel Gabriel, Charlie is truly a living legend. At eighty-one (plus) years old, the extensive list of musicians with whom he's played includes well-known PHJB alumni Kid Howard, Kid Sheik, Jim Robinson, and George Lewis. http://en.wikipedia.org/wiki/Preservation_Hall_Jazz_Band VIDEO: 2015 Orquestra La Inspiracion Click here to view              
Past Concerts
Saturday, December 29 • 8 pm
Pre-New Year's Eve Concert!
A. Spencer Barefield & Friends
Guitarist A. Spencer Barefield • Vocalist Isis Damil • Pianist Cliff Monear
Bassist Marion Hayden • Drummer Gayelynn McKinney
Vocalist Isis Damil, a relatively newcomer on the scene, joins the stage with four jazz legends to kick-off our 12th season of Palmer Woods Music in Homes. Only in her twenties, her voice has the depth, richness and passion of an older and more seasoned singer. The daughter of two jazz musicians, music is embedded in her DNA, propelling Isis to merge her classical training with jazz, funk, fusion, neo-soul, scat, rap and R & B. She has performed with some of the best, including her dad, Zion Yisrael, as well as Marcus Belgrave, Ralphe Armstrong, James Carter, Robert Hurst and others. Now a regular at Bakers Keyboard Lounge, she has appeared at Bert's, Cliff Bells and the Dirty Dog Jazz Cafe.
Creating the holiday spirit with Isis will be pianist supreme Cliff Monear and three Kresge Arts Fellows: guitarist A. Spencer Barefield, and bassist Marion Hayden and percussionist Gayelynn McKinney, two of the founders of the all-women's Atlantic recording sensation Straight Ahead.
Barefield, the artistic director of Music in Homes, is "an extraordinary guitarist/composer" according to JazzTimes. He has perfomed extensively throughout Europe and the U.S. with jazz greats Roscoe Mitchell, Lester Bowie, Oliver Lake, and Reggie Workmen, to name a few.
Marion and Gayelynn are some of the most in-demand musicians on both the local and national scene, and have performed with numerous jazz veterans, including Marcus Belgrave, Geri Allen, Sonny Fortune, Steve Turre, James Carter, and Regina Carter. Gayelynn, who was Aretha Franklin's drummer preceding her passing, recently released a recording rekindling the music of father, the famed composer/pianist Harold McKinney, and leads McKinfolk, which performed on our series last year.
The festivities include a delicious light meal, gourmet pastries and desserts, and sparkling wine for a pre-New Year's Eve toast. Tickets: $60; VIP seating in front rows with additional leg room, early admission, first on line for dinner: $70.
Saturday, January 26 • 8 pm
Mardi Gras Celebration
ALVIN WADDLES & Fats Waller Review
Alvin Waddles, piano/vocals • John Douglas, trumpet • Marion Hayden, bass • Djallo Djakate Keita, drums
An evening of rich jazz history comes alive when pianist/vocalist Alvin Waddles plays the music of stride and ragtime legends Fats Waller, Jelly Roll Morton, and other greats. Widely popular for his central roles in Ain't Misbehavin' and Too Hot to Handel, Waddles will be tickling the ivories along with his dynamic ensemble featuring Marion Hayden on bass, trumpeter John Douglas, and percussionist Djallo Djakate Keita.
The concert includes a delicious creole-style meal with favorites such as jambalaya, red beans, rice and corn bread. Mardi Gras attire encouraged! Tickets: $50; VIP seating in front rows with additional leg room, early admission, first on line for dinner: $60.  
Saturday, February 23 • 8 pm
Honoring Black History Month
MARCUS ELLIOT TRIO
Marcus Elliot, saxophones Brian Juarez, bass • Everett Reid, drums Marcus
Elliot is "Convincing and confident, evolved in touch and tone…" — Ben Ratliff, The New York Times
This homage to Black Music features an ensemble of exceptionally gifted young musicians who will perform innovative and legendary works of jazz from bebop to avant garde and beyond, from the 20th century to the present. Marcus is a saxophonist, composer, improviser, and educator, who the Detroit Free Press says, "represents the next generation of jazz."
A leader and co-leader in many Detroit-based bands, Elliot is a Fellow of the Geri Allen Gathering Orchestra, co-founder of the nonprofit Polyfold Musical Arts Collective, and director of the Detroit Symphony Orchestra's Civic Jazz Ensembles. He received his master's degree in improvisation from the University of Michigan.
Marcus travels the world with trumpeter Anthony Stanco as a musical ambassador through the program American Voices. During his travels, Elliot has collaborated with musicians from South Africa, Namibia, Botswana, Egypt, Jordan, Indonesia, and Kyrgyzstan. 
Tickets: $50; VIP seating in front rows with additional leg room, early admission, first on line for dinner: $60.
Saturday, March 23 • 8 pm
MUSIQUE NOIRE World Music Sextet
Michelle May, violins/flue • Leah Lucas Celebi, viola/violin • JoVia Armstrong, percussion 
With Special Guests: Marion Hayden, bass • Tia Imani Hanna, violin/vocals • Elden Kelly, guitar 
Musique Noire  are veteran players who have performed with high-profile artists, including Stevie Wonder, KEM, Aretha Franklin, El Debarge, and Frank McComb, among many others. Led by violinist Michelle May, a 2018 Detroit Kresge Artist Fellow, the ensemble produces a sophisticated sound showcasing unique arrangements of world fusion music. 
Their debut CD "Good Hair" features original songs that reflect their musical influences in funk, Latin, world music and jazz. Their latest release "Reflections: We Breathe" celebrates women warriors of the arts, with original tunes and covers of Nina Simone and Eileen Ivers. Musique Noire has received numerous Detroit Music Awards nominees for Outstanding Jazz Recording and Outstanding World/Reggae Group and were named the 2015 winners of the Best Black Female Jazz Group by the Black Women in Jazz Awards based in Atlanta, Georgia. The ensemble performed and presented at the 2018 TEDx Detroit. Tickets: $50; VIP seating in front rows with additional leg room, early admission, first on line for dinner: $60.
Saturday, April 27 • 8 pm
Beyond Classical: OperaSoul
KIMSA JORDAN 
Accompanied by Maurice Draughn, harp
Kisma Jordan has "A shimmering soprano voice." —The New York Times
Not many people can front a jazz ensemble, sing Strauss' Four Last Songs, lead a hip-hop band in the streets of the Sidewalk for Performing Arts Festival, and perform a contemporary song cycle within a summer's time. But Kisma Jordan can.
A Metropolitan Opera National Council winner, the Detroit native has appeared with Lyric Opera of Chicago, Michigan Opera Theatre, Omaha Symphony Orchestra, and collaborated with Derrick May and the Detroit Symphony Orchestra, keeping one foot in the classical world and one in the club.
Her multi-faceted career grew upon being named a Kresge Artist Fellow, as well as being named a Knight Foundation Arts Challenge recipient. Beyond Classical: OperaSoul. What Takes It Beyond? Kisma Jordan seamlessly navigates the worlds of classical music and hip-hop simultaneously, featuring American art song, and a few works of her own, charting a new pathway as a singer-songwriter and musician.
Harpist Maurice Draughn, a protegé of Kresge Eminent Artist Patricia Terry-Ross (who perform on MIH last season) is an experienced and versatile musician who has appeared as a soloist the International Symphony, Rochester Symphony, Plymouth Symphony, Michigan Philharmonic and the Detroit Symphony Civic Orchestra. He has also performed with legendary artists such as Aretha Franklin and Ray Charles. Tickets: $50; VIP seating in front rows with additional leg room: $60.