Music in Homes 2019-2020
Click here to purchase tickets now!
Jazz, Classical & World Music in
Fabulous Historic Homes & Gardens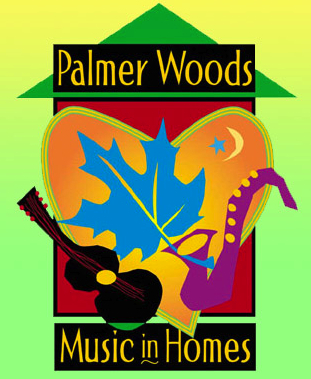 A series of nine concerts featuring world-class, Detroit-rooted musical artists. All concerts include delicious food, beverages & desserts. Thank you to our sponsors. Email concertseries@palmerwoods.org to add your name to our email list. Click here to purchase tickets!
TICKETS
Click here to purchase tickets online ($50-$60) for the 2018-2019 Series! Click here to join the MIH email list and here for a brochure with mail-in form for tickets.
All tickets must be purchased in advance
Limited seating — early purchase advised
No tickets at the door
No Refunds
A delicious meal is included with all concerts
Use your credit card to purchase online, mail order or call 313-891-2514. All our concerts sell out, so order early! VIP tickets: $10 more per ticket provides limited reserved seating in front rows with additional leg room, and early admission to the concert. FRIENDS & FAMILY DISCOUNT  Order 10 or more tickets to a single concert in one order:$5 discount per ticket. Use the Promotional Code: Group. Each concert includes a reception with refreshments. Locations of homes will be emailed the week of the concert with a map and parking directions, or mailed if the order is purchased via mail. We regret that tickets are not refundable; when possible we will try to exchange them for a future concert.
TICKETS BY MAIL: Mail your order with a self-addressed stamped envelope and check to the Palmer Woods Association. Send to PWA c/o Barbara Barefield, 19550 Argyle Crescent, Detroit, MI 48203. Include one of the following: (1) ticket order form from the brochure or (2) enclose a note with your name, address, email, phone number and number of tickets and for which concert(s). If you have more questions, please call Barbara or Spencer Barefield, 313-891-2514 or email concertseries@palmerwoods.org Click here to purchase tickets
Saturday, February 29 • 8 pm
Honoring Black History Month, Beyond Classical
Jannina Norpoth & Jason Amos
with John-Paul Norpoth & A. Spencer Barefield
Violinist Jannina Norpoth • Violist Jason Amos
Bassist John-Paul Norpoth • Guitarist A. Spencer Barefield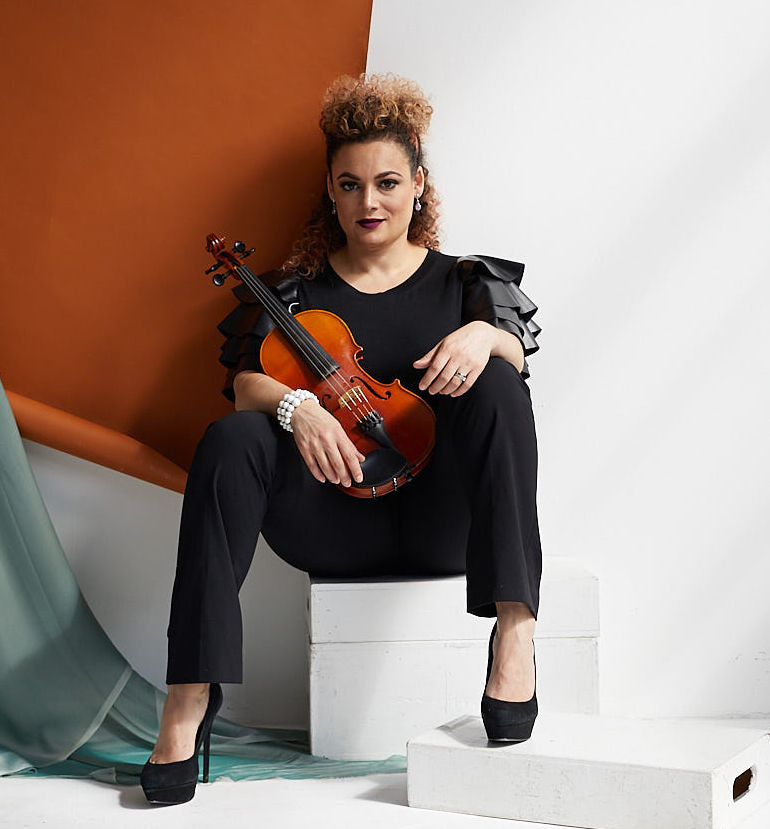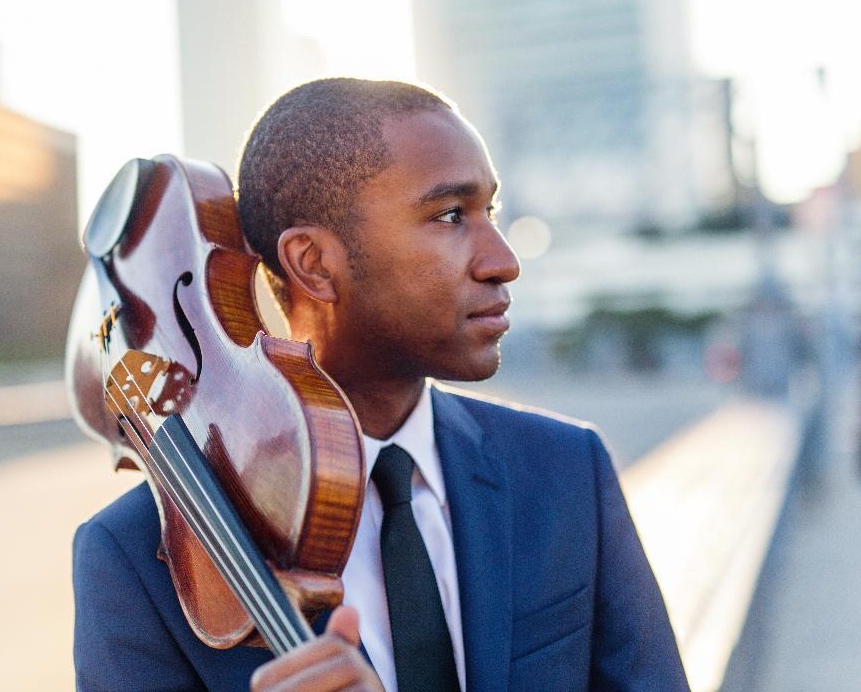 GRAMMY nominee violinist Jannina Norpoth and violist Jason Amos, former Detroiters and Sphinx Music alumni, will perform in a Detroit Homecoming concert of classical, jazz, and adventurous music. For a portion of the concert, the duo will be joined by guitarist A. Spencer Barefield and bassist John-Paul Norpoth with a world premiere of a new Barefield composition commissioned with the support of the Knight Foundation.
The concert will celebrate Black History Month with chamber music that highlights the legacy of Black Composers in America and beyond, including works by Jessie Montgomery, George Walker, Coleridge-Taylor Perkinson and others.
Jannina is a member of GRAMMY nominated PUBLIQuartet, the 2016-17 Artists-in-Residence at the Metropolitan Museum of Art and Chamber Music America's 2019 Visionary Artists. She made her debut as a soloist with the Detroit Symphony Orchestra at age 14 and since then has built a career as an innovative collaborative artist, performer, arranger and educator.
Jason has served as violist of the Boston Public Quartet and resident musician at musiConnects, a non-profit which provides free instruments and comprehensive music education to underserved children in Boston since 2010. He is a also a faculty member at Project STEP, an intensive training program for minority string players. Jason and Jannina have performed internationally and are members of the Sphinx Symphony Orchestra.
Spencer, the artistic director of Music in Homes, is "an extraordinary guitarist/composer" according to JazzTimes. He has perfomed extensively throughout Europe and the U.S. with legends Roscoe Mitchell, Lester Bowie, Oliver Lake, Andrew Cyrille, James Carter, and Richard Davis, to name a few. He also performed extensively with Reggie Workman, David Murray, Regina Carter and many others. A Kresge Arts Fellow, and recipient of numerous grants for composing, he recently was awarded support from the presigious Knight Foundation. He will organize and present a series of concerts at the Detroit Institute of Arts, Wright Museum of African American History and Michigan Opera Theatre over the next two years, paying tribute to the 13-year concert series he founded and directed from 1979-92 at the Detroit Institute of Arts.
John-Paul has performed with many great jazz, classical, and avant garde music stars, including Pauline Kim Harris, Tyshawn Sorey, Bang-on-a-Can, Orpheus Chamber Orchestra, St. Paul Chamber Orchestra, and numerous orchestras and chamber groups. He is currently a music doctoral candidate at Stony Brook College in New York. Chamber Music for the evening's repertoire will highlight the legacy of Black Composers in America and beyond, including works by George Walker, Coleridge-Taylor Perkinson, Jessie Montgomery, and others. Tickets: $50; VIP seating in front rows with additional leg room, early admission, first on line for dinner: $60.
---
Saturday, March 28 • 8 pm
Charlie Parker Centennial Jazz Ambassadors
Guitarist A. Spencer Barefield • Saxophonist Rafael Statin
Trumpeter Trunino Lowe •  Bassist Brian Juarez • Drummer Everett Reid
This concert will honor the Centennial of Charlie "Bird" Parker, one of the most influential innovators of Jazz and BeBop, a master of improvisation, and a brilliant composer. The program will feature original and classic jazz by Parker and others who were inspired by him.
New Music America describes Rafael Statin as "one of those rarest of multi-instrumentalist who can combine great passion, intellectual discipline, and a spiritual fire that is evocative of great artistic creativity. He has so far established himself as a remarkable composer and musician not defined by any one particular genre or style."
He's performed with legendary bassist Reggie Workman (who performed and recorded with John Coltrane), Bob Hurst, Jeff "Tain" Watts, Marcus Belgrave and many others greats. He is a graduate of New School University/School of Jazz and Contemporary Music in New York City.
He'll be joined by trumpet sensation Trunino Lowe, a young up-and-coming star who studies at Wayne State University. He leads his own ensemble and has performed with veterans artists Marion Hayden, Wendell Harrison, Rodney Whitaker, Sean Dobbins, Marcus Elliot, and others. Bassist Brian Juarez and drummer Everett Reid are recent graduates of University of Michigan Jazz program and form an impressive rhythm section working with many of Detroit's top Jazz artists, including Marcus Elliiot, Pamela Wise and others. Composer/guitarist A. Spencer Barefield will lead and present original compositions for this group with support from the Knight Foundation.
Tickets: $50; VIP seating in front rows with additional leg room, early admission, first on line for dinner: $60.
---
Saturday, April 18 • 8 pm
Classical Journey: East Meets West
Erhuist Xiao Dong Wei & Pianist Yuki Mack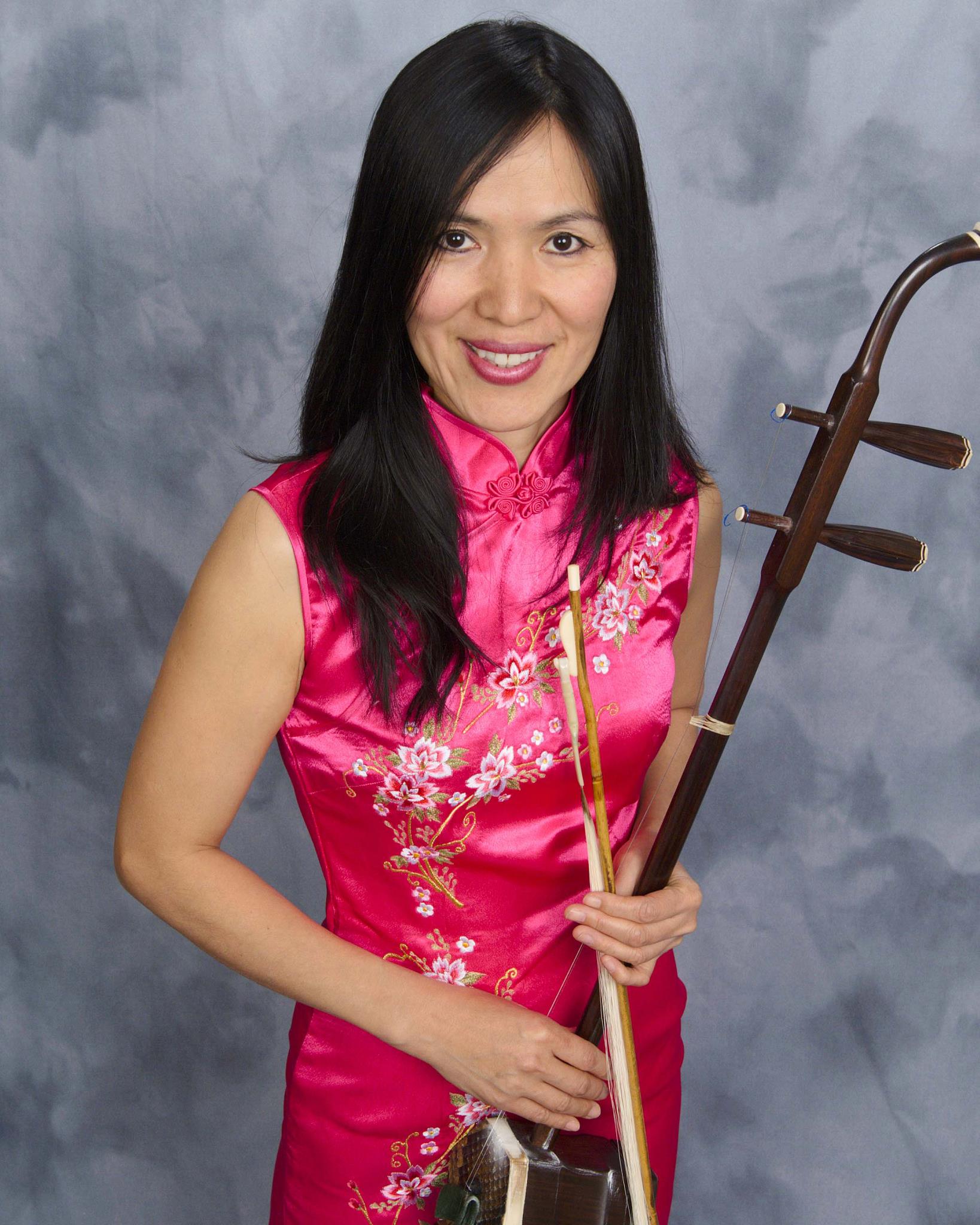 Japanese-born pianist Yuki Mack has dazzled audiences on three continents. Her performances include a broad range of piano works, from chamber to orchestral music. In addition to collaborations with Xiao, she performs as a soloist and in piano duos with her sister Tomoko. Beyond the main-stage, she has performed live on the radio in Sweden, Italy, Poland and the United States. In 2006, Yuki and Tomoko were selected as Steinway Artists, joining an impressive roster of world-renown pianists.
Chinese-born erhu master Xiao Dong Wei creates spirited and engaging musical bridges spanning thousands of miles—from Beijing to her Detroit area home. Xiao Dong's father began teaching her to play when she was five, and at age 11 her studies took her to the prestigious Central Conservatory of Music in Beijing. There she also learned to play the guzheng (a zither-like instrument), the guitar-like pipa, the erhu (a Chinese two-stringed violin), and classical piano. She has live in the U.S. since 2005, and has performed with orchestras around the country. A 2012 Kresge Artist Fellow, Xiao has performed internationally as soloist, with chamber ensembles and orchestras— including the Detroit Symphony Orchestra — playing Chinese and Western classical music, world music and more.
Tickets: $50; VIP seating in front rows with additional leg room: $60.
---
Friday, May 22, 8 pm
Celebrate Memorial Holiday Weekend
Orquesta La Inspiracion
Garden Concert (tour a portion of the home prior to the concert)
Free Salsa & Merengue Dance Lesson Instructors from the Fred Astaire Dance Studios will teach a free class from 6-7 pm for all ticketholders to get you ready to move and have more fun at the concert! Learn or brush up on your Salsa, Merengue and other Latin dance styles.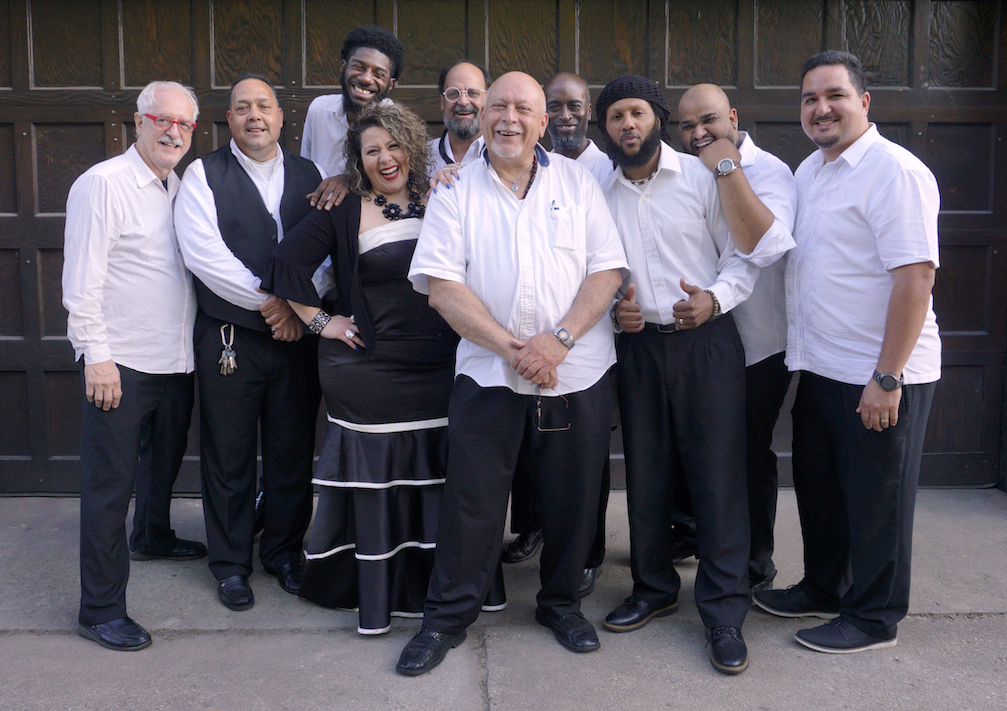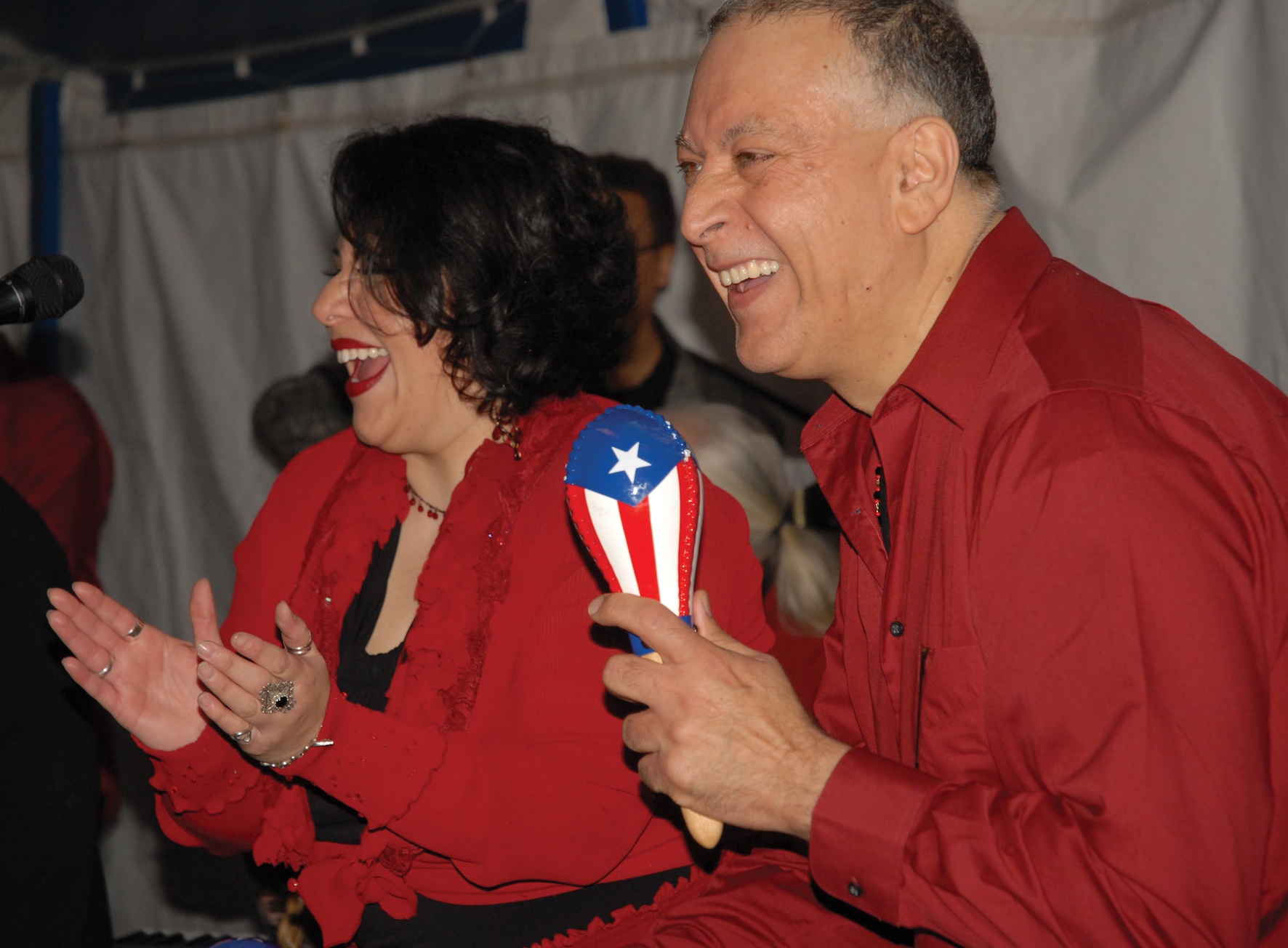 Our Afro-Cuban Jazz garden concert is always a favorite, filled with soulful music, joyful and powerful rhythms, and dancing. Orquesta La Inspiracion, founded by Puerto Rican congera Ozzie Rivera and under the musical direction of pianist Bill Meyer, is a large ensemble of some of the Detroit area's most vibrant and knowledgeable Latin musicians. During intermission, enjoy a Mexican-style feast with a glass of Sangria.
La Inspiracion features a hot horn section led by saxophonist Chris Kaercher, explosive percussions driven by top Latin musicians including Ozzie, rhythmic bassist Eddie Caraballo, and soulful vocals with the dynamic Dulce Checkler.
The beats of salsa, merengue, cumbia and Afro-Caribbean jazz may entice dancing and swaying on a grassy dance floor beneath a star-studded sky. Festivities are held in a spacious tent in a Palmer Woods ­garden, with a tasty Latin-style meal prepared by our neighbor Eva Garza Dewaelsche. Tickets: $50; VIP seating in front rows with additional leg room: $60.
---
Saturday, May 23, 8 pm
Celebrate Memorial Holiday Weekend
Queen of the Blues Thornetta Davis & Band
Garden Concert (tour a portion of the home prior to the concert)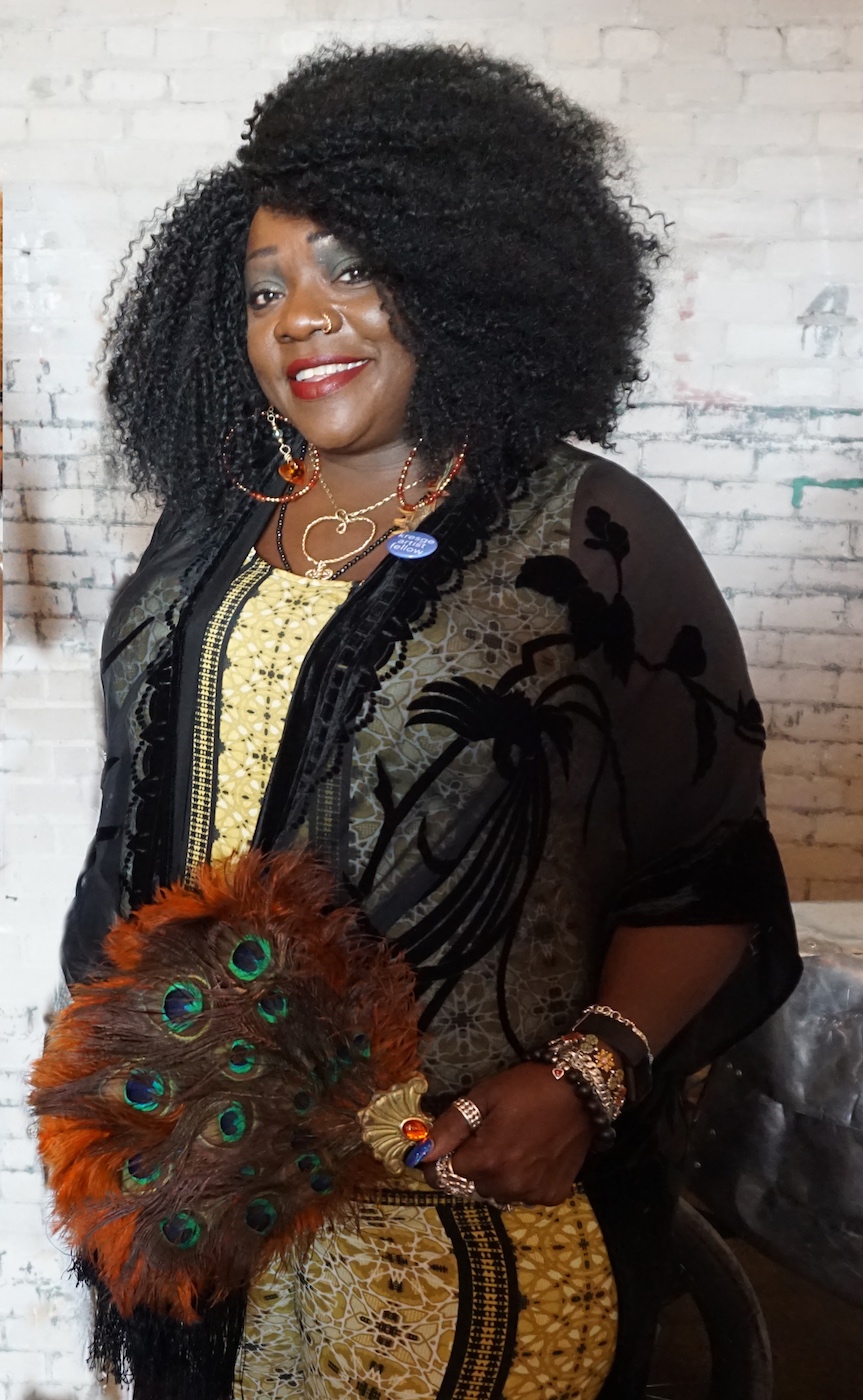 When you think about it seriously, who else could it be?
Of course it's her. Thornetta Davis, Detroit's Queen of the Blues.
The point being that when Thornetta Davis was crowned by the Detroit Blues Society as Detroit's new Queen of the Blues on Sun., Aug. 23, 2015, it was an honor that was never honestly in question. Prior to Davis, the title had been held by the late, great Alberta Adams who passed away the previous year in 2014 on Christmas Day. Davis had been very close to Alberta, so the honor was a personal one for her.
But for anyone who knows Thornetta's story, or who has ever heard her sing the blues, there simply is no one else in the City of Detroit who even remotely comes close to delivering the real deal like she does. Thornetta is it.
"I learned longevity in the blues, and I learned I can sing this music until I drop. There's no age limit on it as far as the music industry goes," she said in an earlier interview.
"I always tell people, I didn't choose the blues, the blues chose me. At the time it chose me I was a young mother, on welfare, I loved to sing. And even in the singing groups I was in at the time—I was in a female singing group called Chanteuse—we were really doing R&B. At that time we couldn't get gigs, and we didn't know how to break into a situation where we'd be working all the time. I had just started going out to jam sessions, and I ran into David Murray, and he introduced me to the band that became The Chisel Brothers. They just called me up on stage one time, and I knew one blues song, that was in '87, and it was Stormy Monday. At the time they were calling me up I was just singing background, and the audience kept yelling up, 'Let the girl sing!' and they looked at me like, You know any blues? And I was like… Stormy Monday…? And so that's how I became a blues singer."
Eventually Thornetta began getting so many gigs that she had to let the welfare office know that she didn't need them anymore. And she hasn't needed them since.
That heart-thumping voice has continued to keep the local Blues, R&B and Soul scene alive for more than three decades—and she has electrified audiences at international Blues Festivals from Tunisia to Denmark, and throughout Europe. It is no wonder that she captured the 2018 Kresge Artist Fellowship, the 2017 L'Academie du Jazz Award for "Prix Blues Album," a spot in the Detroit Music Awards Hall of Fame, more than 30 Detroit Music Awards, and a spotlight at the Tigers vs. Yankees American League Championship series, where she sang America the Beautiful to tens of thousands.
She has graced the stage with the likes of Bonnie Raitt, Alberta Adams and Katie Webster, and opened for Gladys Knight, BB King, Ray Charles, and Etta James, to name a few. She is a force widely adored by audiences and other musicians alike. Thornetta will be bringing her 8-piece band to take the stage in Palmer Woods this Memorial Day Weekend to lay down the blues as only the Queen can do.
Prepare for the royal treatment.                                                                                                                  — Keith Owens
 Tickets: $50; VIP seating in front rows with additional leg room: $60
---
Saturday, June 20, 8 pm Straight Ahead                                          

Concert is held in a tent in the garden of a home; Tour a portion of the home prior to the concert                                                                                                     Marion Hayden, bass • Gayelynne McKinney, drums Alina Morr, piano • Kymberli Wright, vocals • Yancyy, saxophone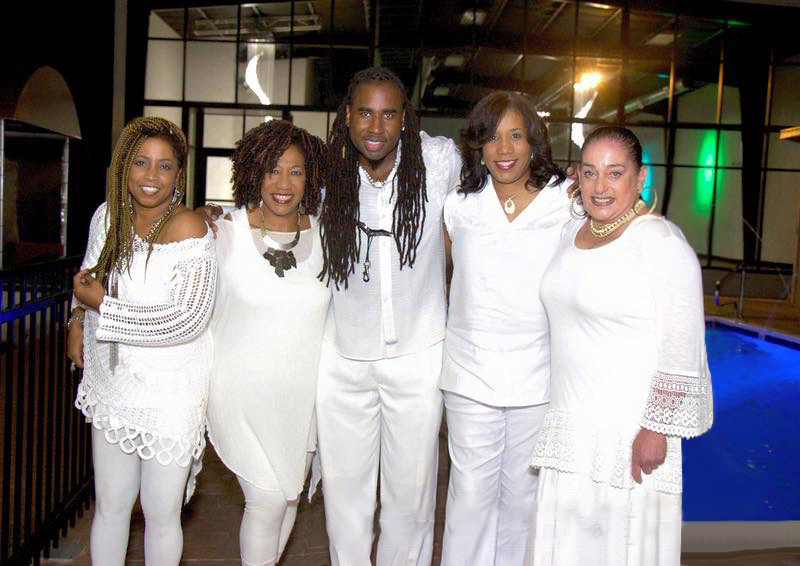 Out of Detroit's explosive jazz scene, which has produced some of the best musicians in the world, comes the ground-breaking jazz group Straight Ahead. A group of strong, inventive instrumentalists and vocalists, they are powerful and imaginative composers and arrangers.
Grammy-nominated and award-winning, they are Detroit's premiere all-female jazz ensemble (with the current addition of Yancyy on sax). The ensemble celebrates a 30-year legacy creating fantastic music over the course of four albums — three for Atlantic records. Together and individually they've played with many musical legends, including Aretha Franklin, Clark Terry, Geri Allen, Marcus Belgrave, Charlie Gabriel, Roy Brooks, Regina Carter and many others.
Widely recognized for their eclectic and soulful approach to creating music, the Straight Ahead sound ranges comfortably from mainstream jazz, contemporary jazz, latin and jazzy hip-hop. Their live performances are a dynamic celebration of power and joy with a wide range of musical textures, moods and tempos.
Straight Ahead was introduced to the world as finalist in the "Sony Innovators" competition, a national competition recognizing exceptional performers in the jazz field. They received international exposure when they were invited to open for the legendary Nina Simone at the Montreux Jazz Festival, Switzerland. They were the first all-woman jazz ensemble signed to Atlantic Records. The ensemble has shared the concert stage with a who's who of the music world including: Kem, Jean Luc Ponty, Nancy Wilson, Roy Ayers, Tony Bennett, George Duke, Stanley Clarke, Max Roach, the Yellowjackets and Dianne Reeves.
Recognized for its creativity, musicianship and dedication to making great music, the band was inducted into the Detroit Music Awards Hall of Fame. Tickets: $50; VIP seating in front rows with additional leg room: $60.
---
Saturday, June 27, 4 pm and 7 pm  Concerts in the Cabin                                                                            Spencer-Marion-Isis Trio                             At the Palmer Park Historic Log Cabin (tour a portion of the home prior to concert)                          A. Spencer Barefield, guitar • Marion Hayden, bass • Isis Damil, vocals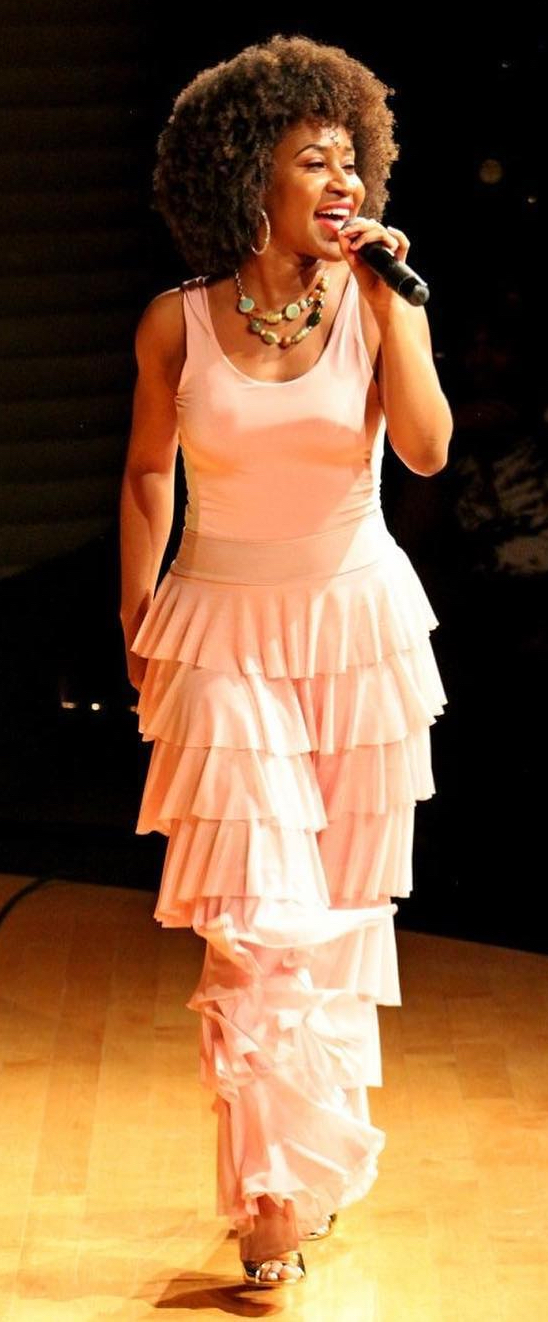 Concerts in the Cabin! Two concerts to choose from: Enjoy an afternoon or evening jazz concert with guitarist A. Spencer Barefield, vocalist Isis Damil and bassist Marion Hayden in the intimacy and magic of the historic Palmer Park Log Cabin.
Isis is the daughter of two fine jazz musicians, including her dad Zion Israel (who has performed on the MIH series). Her DNA must be infused with music, propelling a merger of her classical training with jazz, funk, fusion, neo-soul, scat, rap and R&B. Only in her twenties, her voice has the depth, richness and passion of someone decades older.
This young lady will knock your socks off — she is powerful,  tender and everything in between, bending notes and emotions just so exquisitely! Isis has appeared regularly at Bakers Keyboard Lounge, as well as at the Dirty Dog Jazz Cafe, Cliff Bell's, and other top jazz venues in the Detroit area. She has also performed on the Palmer Woods Music in Homes series.
Bassist Marion Hayden and guitarist A. Spencer Barefield are international jazz legends with resumes that extend for miles. Their mastery will provide a synergy of sensational sound to this historic concert space.
The Log Cabin, a Victorian home on the interior covered with rustic logs on the exterior, is one of Detroit's most significant landmarks and architectural treasures. Built in 1885 for Senator Thomas Palmer and his wife Lizzie Merrill Palmer, it was donated to the city of Detroit in 1893 along with land that we now know as Palmer Park. The other extensive portion of the Palmer estate is now residential areas, including Palmer Woods. The Log Cabin is being lovingly restored by the nonprofit People for Palmer Park and the City of Detroit.
---
*May and the June 20th concerts are held in a spacious tent set up in the gardens of a home; you may tour a portion of the home prior to concert. In the case of severe weather, Palmer Woods Music in Homes (MIH) will move the concert to the beautiful art deco Detroit Unity Temple or other appropriate nearby venue. MIH reserves the right to make program changes if necessary. Tickets are not refundable.
Thank you to our sponsors: 
Mario Morrow
313-800-5973

Jazzy Nights, Classical Days wrcjfm.org      detroitperforms.org
blossomsbirmingham.com 248-644-4411