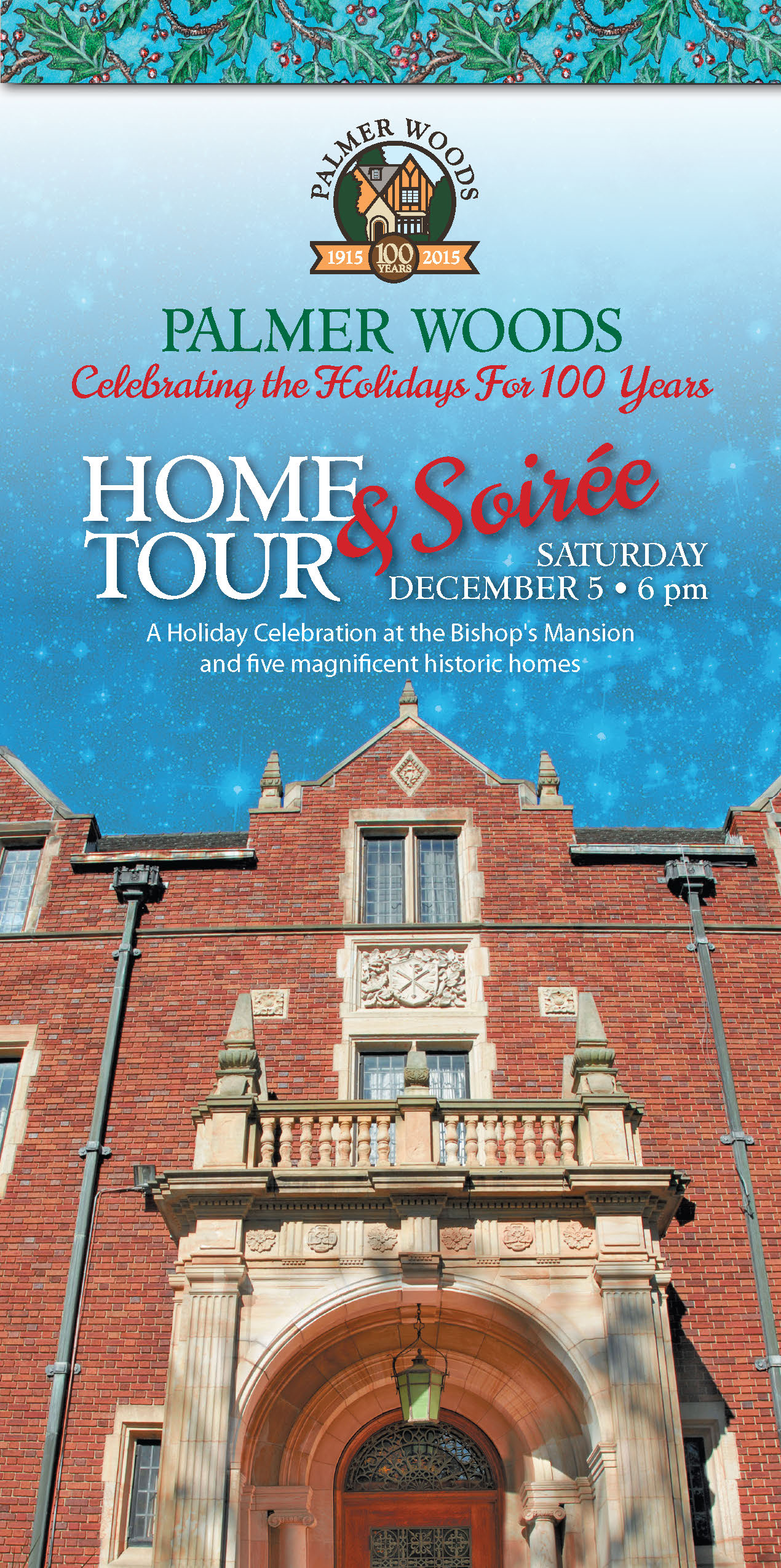 Image and brochure (c) Barbara Barefield
Saturday, December 5, 2015. A special Centennial Holiday Home Tour featured, for the first time in almost a decade, the Bishop's Mansion. The Tour included five other extraordinary homes plus a special Soirée at the Bishop's Mansion arranged by Blossoms-Birmingham, with food and entertainment by Gwen and Charles Scales.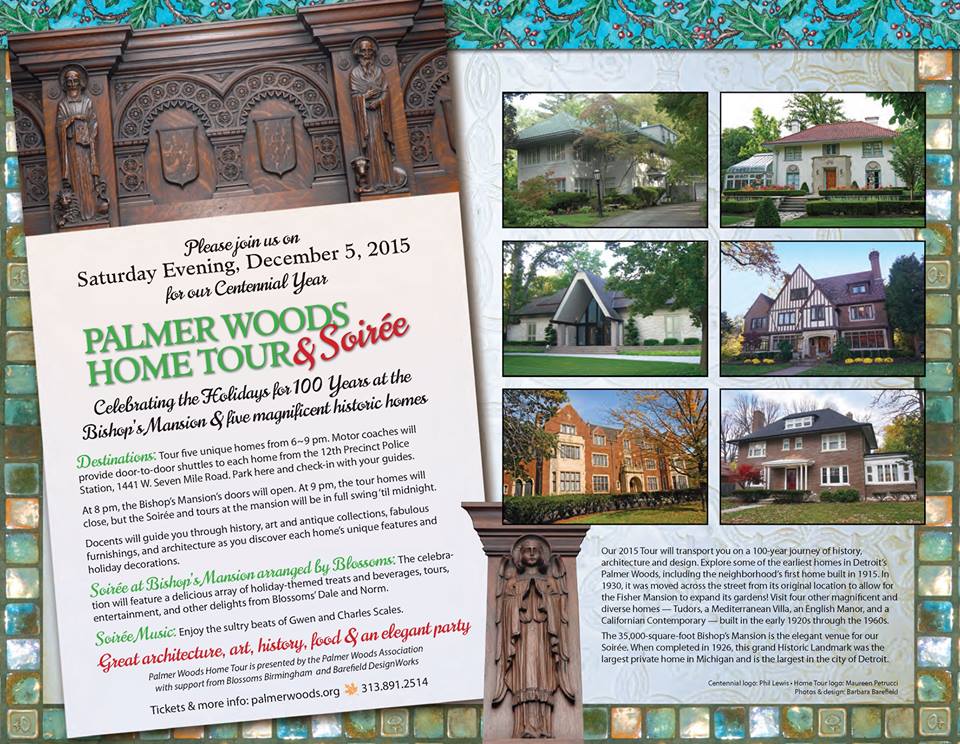 Since 1990, the Palmer Woods Home Tour has been a holiday tradition to showcase history and architectural splendors in our neighborhood, and elegant examples of beauty, warmth and historic preservation. Docents will guide you through art and antique collections, fabulous furnishings and outstanding design, as you ­explore each home's charm and decor. We pay tribute to the homeowners who lovingly care for, protect, renovate, and add personal touches to their homes. We thank them for graciously opening their doors to you this evening.
Over the years, Palmer Woods has featured numerous homes, some designed by nationally and globally-renowned architects. Two of this year's homes were designed by architect Richard Marr, who designed the first home in Palmer Woods in 1915 for the neighborhood's developer, Charles Burton. Marr designed some 14 homes in Palmer Woods, each elegant and highly distinctive.
The Palmer Woods Association (PWA), with the help of numerous supporters and volunteers, presents this tour to strengthen our neighborhood and Detroit's image, and showcase Palmer Woods as a wonderful place to live and visit. Our ultimate desire is to further enrich the quality of life in the community and culture in our city. Each year, a portion of the proceeds from our home tour is donated to a local charity that serves the needs of our larger Detroit community, especially those in need of food and shelter.
Palmer Woods Home Tour~Soirée and Palmer Woods Music in Homes is presented by the Palmer Woods Association with support from Barefield DesignWorks and Blossoms Birmingham.