Planet D Nonet: Salute To Strayhorn
June 15, 2018 @ 8:00 pm

-

10:45 pm

$50 – $60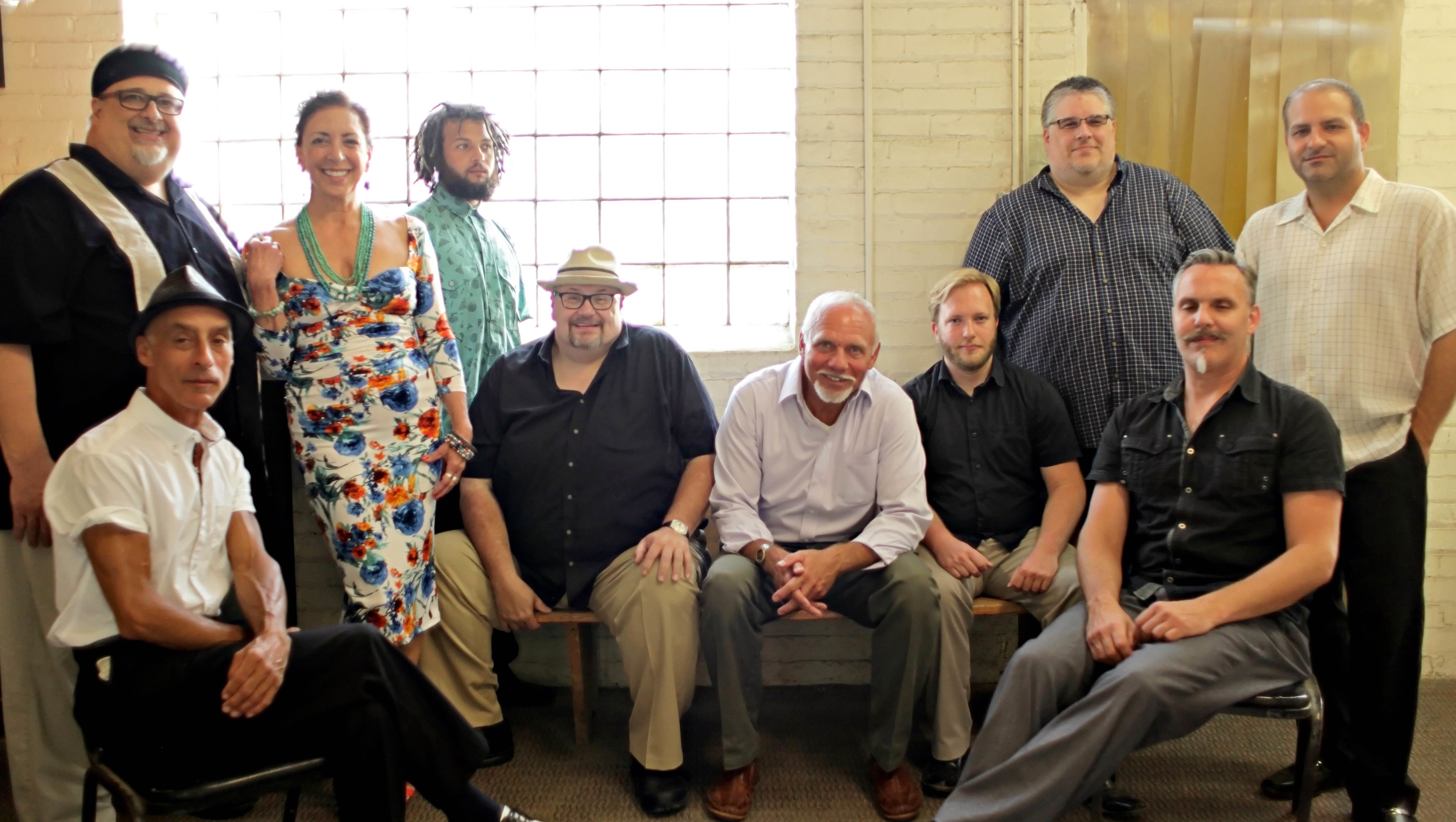 Planet D Nonet's salute to Billy Strayhorn pays homage to one of the jazz and swing giants of the 20th Century. Composer/arranger Strayhorn's (1915-67) brilliance was long eclipsed by his collaboration with Duke Ellington until recent years. Sparked by multiple tributes in conjunction with his centennial, Strayhorn's genius is more widely recognized and is featured front and center in PD9's newest recording on the Detroit Music Factory label, A Salute to Strayhorn, which is moving up to the top of the Billboard jazz charts.
The Detroit Free Press describes PD9 as "a vibrant little-big band with an expansive repertoire…Led together by drummer RJ Spangler and trumpeter James O'Donnell, the band plays this music with affection, balancing the spirit of the past with the pop of the present tense."
Musicians include saxophonists/clarinetists Justin Jozwiak, Jim Holden and Goode Wyche III, trumpeter/vocalist/co-leader James O'Donnell, trumpeter Charlie Miller, trombonist/vocalist John Paxton, double bassist Shannon Wade, pianist Michael Zaporski, drummer/bandleader RJ Spangler, and special guest vocalist Camille Price.
Well known on the Detroit jazz scene, Spangler earned his first Motor City Music Award in 1982 with a band he co-founded, the Sun Messengers. After 15 years as a Messenger, RJ directed Detroit blues guitar master Johnnie Bassett's band and travelled worldwide with him. With O'Donnell, Spangler is the guiding force behind PD9, an incredibly busy band known for playing swing, blues, space-age jazz and classic American songs.
Planet D brings plenty of fun and lots of technical prowess to the party, and is proficient in the avant garde repertoire of Sun Ra, as well as the swing music of the 1930s and '40s with compositions by Duke Ellington, Billy Strayhorn, Fletcher Henderson and Benny Carter, among others.
PD9's versatility allows them to play a wide range of music, all served up with joyfulness, soul and a generous dose of spunk. It has also garnered them Detroit Music Awards for Outstanding Traditional Jazz Group in 2016, Best Jazz CD in 2011 and Best Traditional Jazz Band in 2013.
 Tickets: $50; VIP seating in front rows with additional leg room: $60. Students 22 and under: $25.
Thank you to our sponsors.