Honoring Black History Month: Marcus Elliot Trio
February 23, 2019 @ 8:00 pm

-

10:30 pm

$50 – $60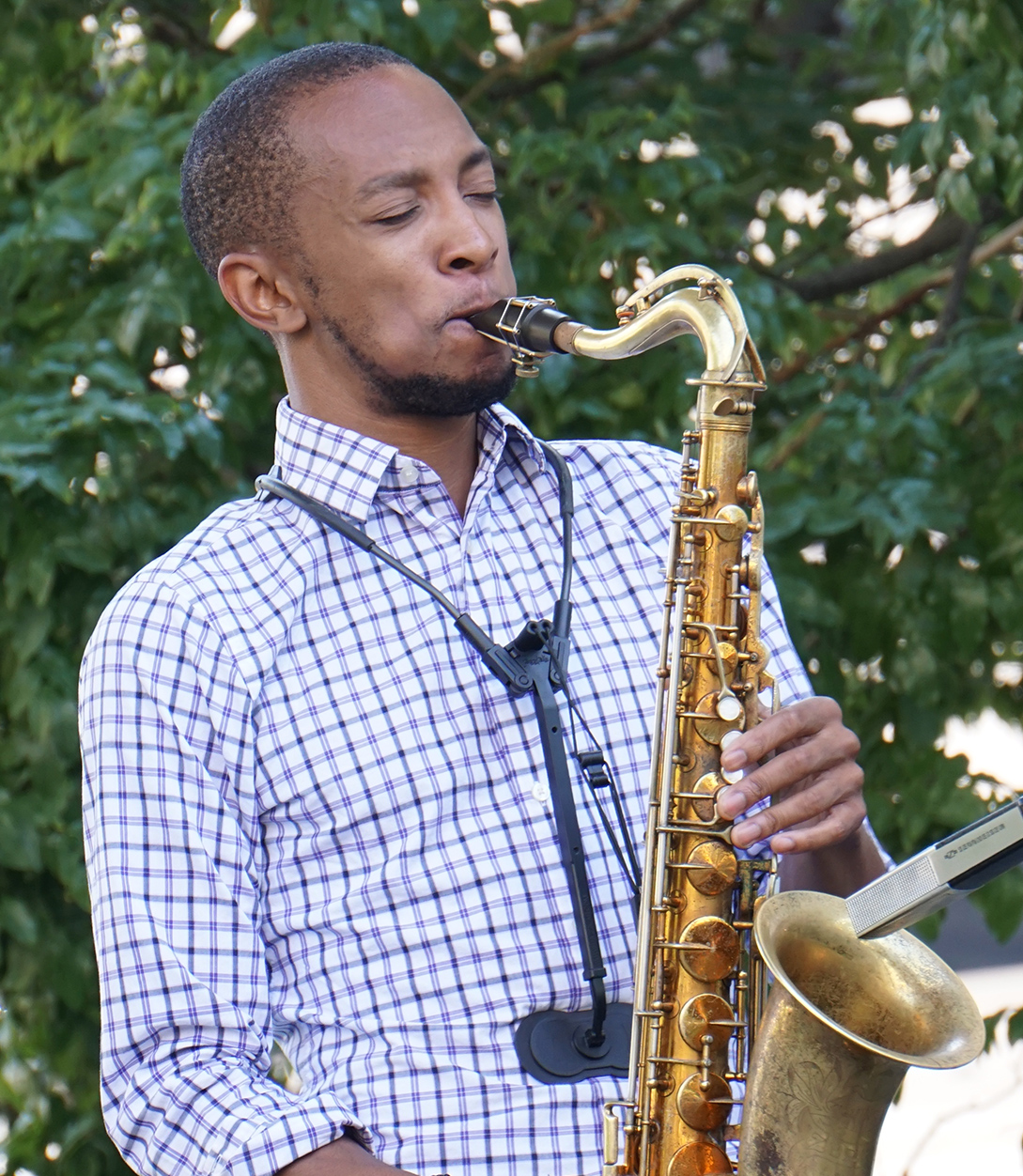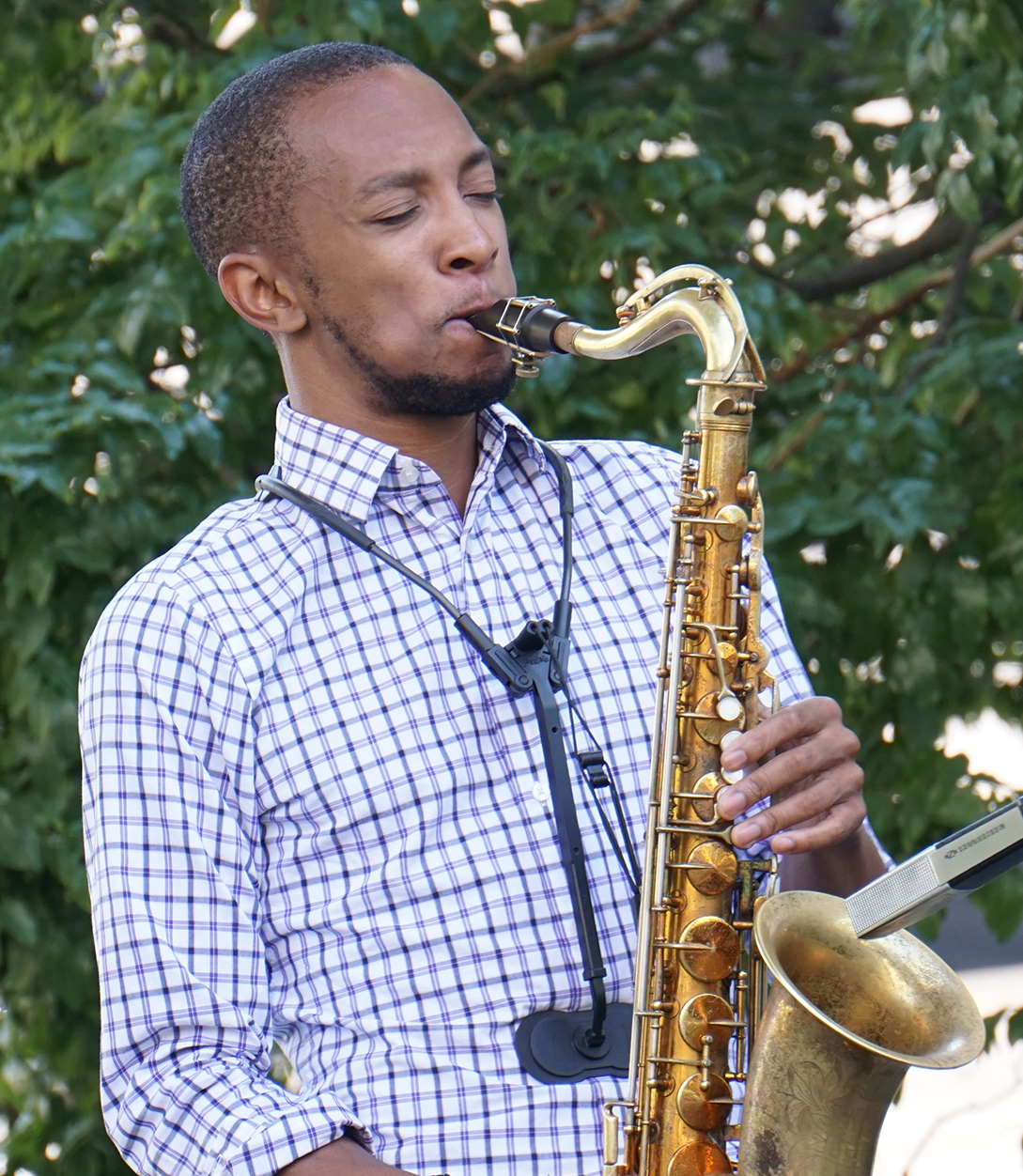 Tickets: palmerwoodsmusicinhomes2019.eventbrite.com
In the U.S., the month of February is observed as Black History Month, a time to remember the important contributions and achievements of African Americans. Undoubtedly, honoring the myriad of accomplishments made by people of color should not be compressed into one month, and thus the influences of preeminent Black jazz composers, musicians and trailblazers is showcased throughout the Music in Homes series.
This concert's homage to Black Music features an ensemble of exceptionally gifted young musicians who will perform innovative and legendary works of jazz from bebop to avant garde and beyond, from the 20th century to now. Saxophonist Marcus Elliot leads the trio featuring his fellow-University of Michigan-trained musicians, bassist Brian Juarez and drummer Everett Reid.
Creating new waves in the music scene as a sax man, composer, improviser, and educator,  Marcus "represents the next generation of jazz" according to the Detroit Free Press. Impressively,  The New York Times describes him as "convincing and confident, evolved in touch and tone."
To say that Marcus is one of the top saxophone players on Detroit's jazz scene is an understatement. He has received critical acclaim from critics in well-respected medias, and has served as leader, co-leader, or member of some of Detroit's best-known jazz ensembles, including his own groups, as well as Balance, Clockwork, and Beyond Rebellious.
He has played with some of the world's most prominent jazz musicians, is a member of Geri Allen's Gathering Orchestra, director of the Detroit Symphony Orchestra's Civic Jazz Ensembles, and co-founder of the Polyfold Musical Arts Collective. He also has served as a musical ambassador through the American Voices program, and his travels have taken him all around the world, where he has collaborated with musicians from South Africa, Namibia, Botswana, Egypt, Jordan, Indonesia, and Kyrgyzstan.
Marcus also has served as a mentor for countless young musician through groups and programs as varied as Polyfold, as well as encouraging them to play when he held a residency at one of Detroit's most well-known jazz clubs, Cliff Bell's, from 2012-2016. During this particular residency, he said that he never played an original composition the same way twice.
Marcus has curated numerous performances to showcase younger musicians, in addition to facilitating workshops and other outreach events. He is the Artist-in-Residence at Troy High School and established a scholarship fund for musicians at Milford High School.
"I've seen Marcus play numerous times within the past few years, and regardless of what context I see and hear him in, it's always been a unique experience. When you attend his Black History Month concert for Music in Homes, you're in for something special. The Marcus Elliot Trio will put their own stamp on some of jazz's greatest compositions."
— Matthew Wade Shapiro
Tickets: $50; VIP seating in front rows with additional leg room: $60.
Thank you to our sponsors.