Gayelynn McKinney & McKinfolk Septet
June 16, 2018 @ 8:00 pm

-

10:45 pm

$50 – $60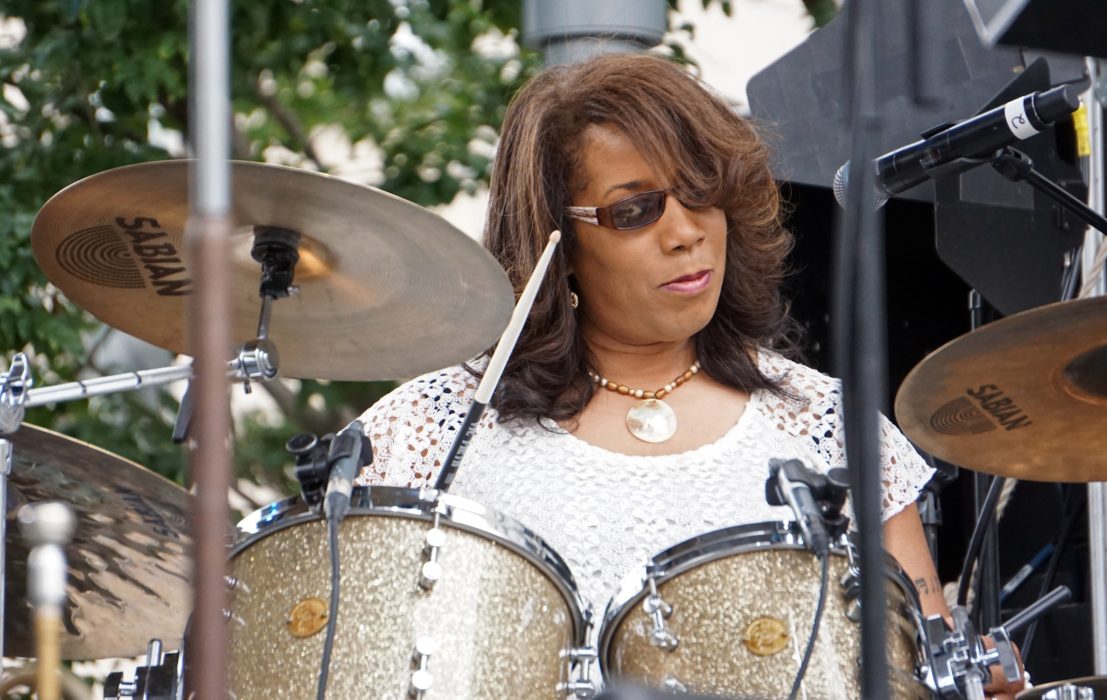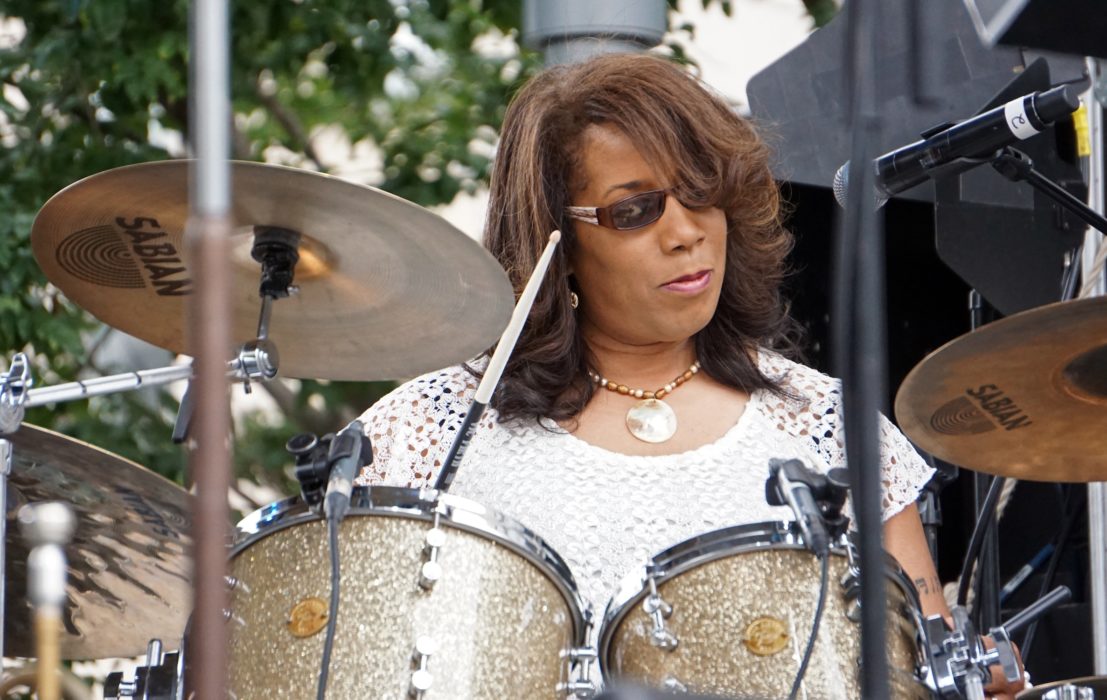 Gifted, multi-genre percussionist/composer Gayelynn McKinney grew up in a home enveloped in music, a hub for some of Detroit's most important jazz musicians. Her Dad, the late jazz master pianist/composer Harold McKinney, her mom, opera and jazz singer Gwendolyn Shepherd McKinney, along with jazz luminaries Marcus Belgrave, Wendell Harrison, George Davidson, Max Roach, and other friends and fellow artists, filled their home with music and passion 'round the clock.
By age two, Gayelynn had her own drum set, and knew her path followed the magic of music. This journey has led her to multiple awards, including the 2014 Kresge Arts Fellowship, and she recently became Aretha Franklin's drummer. She is well known for the Grammy-nominated work with her all-female Atlantic recording jazz band Straight Ahead, and has performed as a side musician with notables such as Geri Allen, Marcus Belgrave, Chaka Kahn, Sonny Fortune, Larry Coryell, James Carter, Regina Carter, Freda Payne, and many others.
On this Father's Day weekend, it is an honor to showcase Gayelynn's McKinFolk, an ensemble that rekindles and celebrates the music and mentorship of her beloved dad, the late jazz legend Harold McKinney.
"You're gonna hear some of my father's great compositions and have a good time just listening to the interpretations of his music." Gayelynn told the MetroTimes preceding her performance at the 2017 Detroit Jazz Festival. "It'll be a little bit of funkiness, definitely some swinging-ness, and some wonderful, beautiful ballads that he wrote."
Her dad's music, along with her own compositions and selection of jazz classics will be featured on the Palmer Woods concert, as well as on a recently released recording for Detroit Music Factory, McKinFolk: The New Beginning.
McKinney's stellar group includes long time partner from Straight Ahead, bassist Marion Hayden, vocalist and step-mom Michelle McKinney, trumpeter Dwight Adams, uniquely expressive trombonist Vincent Chandler, and some of Detroit's younger rising stars, tenor saxophonist Alex Colista and pianist Michael Malis.
Jahra Michelle McKinney is a talented percussionist, storyteller, dancer, educator and vocalist. She has performed with many of Detroit's most established jazz musicians, and works in the Wright Museum of African American History.
Trumpet master Dwight Adams teaches trumpet at Wayne State University and Ohio State University. His polished style has made him one of Detroit's top trumpeters, shaking things up with his own ensembles. Adams has played and recorded with Marcus Belgrave, Rodney Whitaker, James Carter, Shawn Wallace, Marion Hayden, Donald Walden and many more. He's a mainstay in the touring band of Motown's own Stevie Wonder.
Tenor saxophonist Alex Colista has worked extensively with Detroit jazz legend Ralphe Armstong, Planet D Nonet, Gayelynn McKinney, and leads his own quartet as well. He studied jazz at Wayne State and Miami Universities.
Pianist Michael Malis will be hitting the keyboards for this joyful ensemble. His skills have led him to share the stage with a diverse array of  top musicians, including Marcus Belgrave, Jaribu Shahid, Ken Filiano, Andrew Bishop, Dennis Coffey and Marion Hayden. As composer and leader, he has been receiving critical praise for his  self-released debut album, Lifted from the No of All Nothing.
Trombonist Vincent Chandler has a reputation for being a uniquely expressive trombone soloist, a versatile sideman, innovative composer and arranger, and a crowd pleasing scat singer. He's performed with local heroes such as Donald Walden, Kenn Cox, Harold McKinney, Teddy Harris, Marcus Belgrave, Wendall Harrison, Spencer Barefield, James Carter, Marion Hayden, Regina Carter, and Rodney Whitaker. He has also performed internationally with jazz legends such as Herbie Hancock, Marcus Miller, Joe Henderson, Clark Terry, Wynton Marsalis, Oliver Lake, Bobby Watson, Geri Allen, Roy Hargrove, Ravi Coltrane, J.D. Allen, Robert Hurst, Russell Malone, Randy Brecker and many others. Currently, he is is teaching at Wayne State Univeristy and has taught jazz at numerous universities throughout the U.S.
It will be a perfect Father's Day concert celebration, so be sure to bring the Pops and kinfolk in your life!
Tickets: $50; VIP seating in front rows with additional leg room: $60. Students 22 and under: $25
Thank you to our sponsors.