Postponed: Exotic Journey: East Meets West, Xiao Dong Wei & Yuki Mack
April 24, 2021 @ 8:00 pm

-

10:30 pm

$50 – $60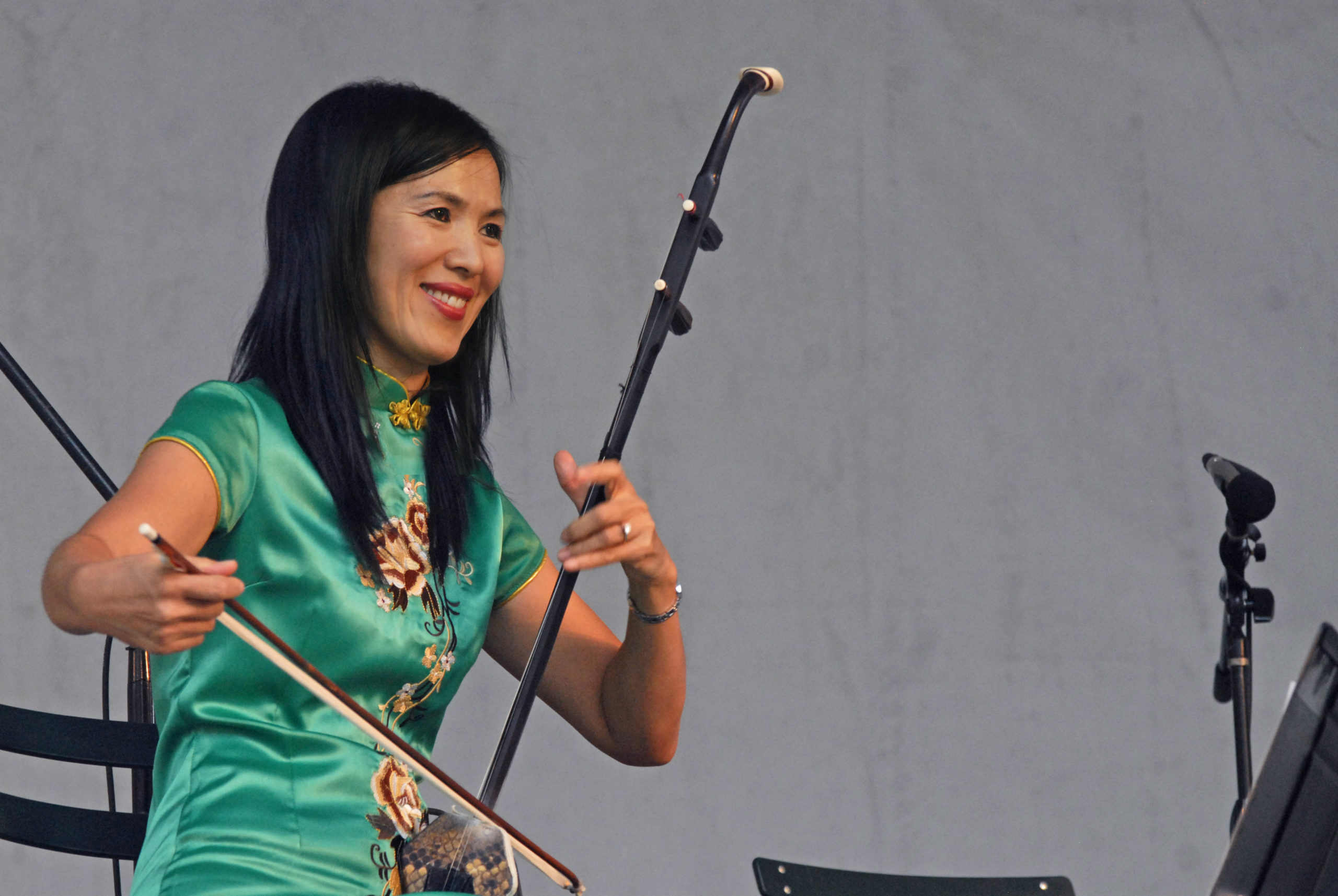 Click here for tickets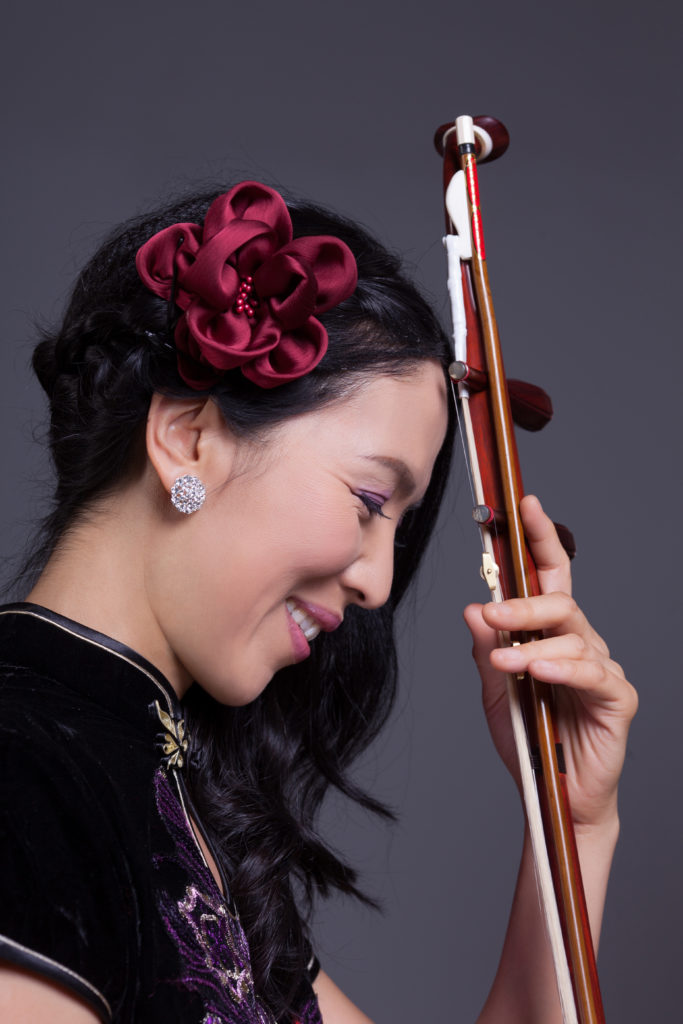 Due to the current health crisis, this concert has been postponed to April 2021 or whenever it is safe to gather for concerts.
Chinese-born erhu master Xiao Dong Wei creates spirited and engaging musical bridges spanning thousands of miles—from Beijing to her Detroit area home. Xiao Dong's father began teaching her to play when she was five, and at age 11 her studies took her to the prestigious Central Conservatory of Music in Beijing. There she also learned to play the guzheng (a zither-like instrument), the guitar-like pipa, the erhu (a Chinese two-stringed violin), and classical piano.
She has lived in the U.S. since 2005, and has performed with orchestras around the country.  A 2012 Kresge Artist Fellow, Xiao has performed internationally as a soloist, ensemble leader and with chamber ensembles and orchestras— including the Detroit Symphony Orchestra — playing Chinese and Western classical music, world music and more.
After receiving numerous performance-based awards, she gained extensive recognition by touring with the Chinese Motion Picture Orchestra for four years before deciding to move to the U.S. in 2005. That same year, she released her first classical recording, Erhu solo by Xiao Dong Wei.
Once in the U.S., Xiao Dong wasted no time establishing herself as a powerful performer of multiple musical styles, collaborating with the musicians who embodied them. She performed in venues from coast to coast. After touring the states and Canada, she was eager to find an eclectic music scene where she could establish communal roots. She identified Detroit as an ideal place to fuse her traditional sounds of the West with the modernist hues of the East.
In 2005, Xiao Dong formed an alternative chamber music trio comprised of a bluegrass guitarist, a mandolin player, and herself on erhu, combining classical repertoire and progressive jazz influences as a foundation to explore her own inner creativity. Since 2007, Xiao Dong continues innovative music-making with her band Madame XD, an electric fusion of pop and rock on their own label, EP Black Silk. Xiao Dong writes and co-writes most of the material for the band and sings in English and Mandarin. She has been featured on National Public Radio (NPR) and throughout the U.S., Australia, and Europe.
Inspired by her 2012 Kresge Artist Fellowship, Xiao Dong collaborated with Japanese-born, Steinway piano virtuoso Yuki Mack to record their symbolic album Where East Meets West. Xiao Dong is currently a lecturer at the University of Michigan residential college.
Japanese-born pianist Yuki Mack has dazzled audiences on three continents. Her performances include a broad range of piano works exploring diverse styles of chamber and orchestral music. In addition to collaborations with Xiao, she performs as a soloist and in piano duos with her sister Tomoko. After winning numerous awards gaining impressive recognition as soloists, Yuki and Tomoko partnered to form their award-winning piano duo, The Mack Sisters. Together, they've won top prizes in several international competitions, and have been featured in keyboard festivals across the globe. Beyond the mainstage, they've performed live on the radio in Sweden, Italy, Poland, and the U.S.
The Mack Sisters reside in Michigan, where they've established themselves as highly sought after performers, educators, and recording artists. In 2006, they were selected as Steinway Artists—joining an impressive roster of world renowned pianists; in 2017, they won Top Teacher awards from Steinway & Sons. Their unique sense of interpretation and flawless technique can be found on their highly acclaimed collection of four-hands piano recordings. This summer they join the faculty of the International Summer Music Festival in Naleczow, Poland.
The concert will feature an eclectic blend of Western and Eastern music. Western classical works will include Vocalise by Rachmaninoff, Love's Joy by Fritz Kreisler, and Zigeunerweisen by Pablo de Sarasate. Chinese compositions will include Sunshine on the Taxkorgan by Gang Chen, Candle Dance by Tian-hua Liu, and Butterfly Lover by Zhanhao He and Gang Chen. Additionally some Chinese and Japanese folk music, an original composition by Xiao Dong and Yuki, and some Mongolian folk music performed on Mongolian Horse Head fiddle (Morin Khuur).
This will certainly be an exotic and magical journey of extremely diverse selections spanning Eastern, Western and World influences. The concert included a delicious Asian-inspired meal with favorites such as Cantonese pulled pork, orange sesame chicken, vegetable fried rice, Mandarin orange spinach salad, fortune cookies and cookie assortment. Tickets: $50; VIP seating in front rows with additional leg room: $60.
* All concerts include a delicious light dinner, beverages and dessert during intermission. Concerts in May and June 20 are held in spacious tents set in the gardens of homes; the final concert on June 27 will be held in the historic Palmer Park Log Cabin. You may tour a ­portion of the home prior to the concerts on Friday and Saturday. In the case of severe weather, Palmer Woods Music in Homes (MIH) will move the concert to the beautiful art deco Detroit Unity Temple or other appropriate nearby venue. Tickets are not refundable. MIH reserves the right to make program changes if necessary.
Thank you to our sponsors.