Beyond Classical: Sensational Strings Honor Black History Month
February 29 @ 8:00 pm

-

10:30 pm

$50 – $60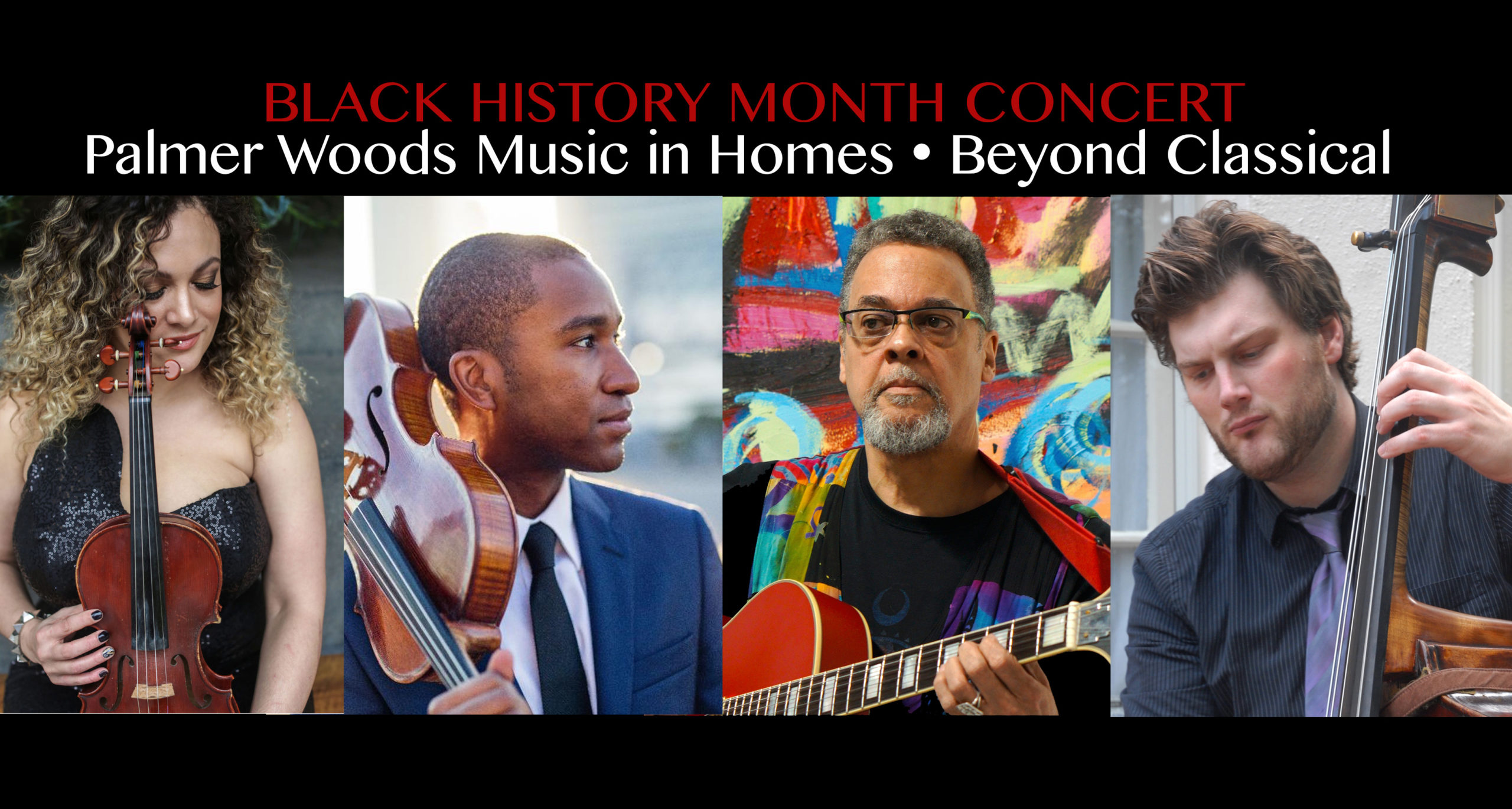 Jannina Norpoth, Jason Amos & Friends
Violinist Jannina Norpoth and violist Jason Amos, former Detroiters and Sphinx Music alumni, will perform in a Detroit Homecoming concert to celebrate Black History Month—showcasing both established African-American composers from centuries past, as well as emerging and trailblazing contemporary composers.
Classical music is flexing its muscles and exploring new, imaginative terrain. And who better to reflect this adventure than this leap-beyond-the-notes ensemble? Innovation and distinction are driving forces, so if you are ready for a classical adventure, this is a performance not to miss.
Guitarist A. Spencer Barefield and bassist John-Paul Norpoth will join the duo for a portion of the concert, performing a world premiere of a new Barefield composition commissioned with the support of the Knight Foundation.
Jannina is a member of Grammy-nominated PUBLIQuartet, the 2016-17 Artists-in-Residence at the Metropolitan Museum of Art and Chamber Music America's 2019 Visionary Artists. She made her debut as a soloist with the Detroit Symphony Orchestra at age 14 and since then has built a career as an innovative collaborative artist, performer, arranger and educator. She has performed internationally, including appearances at the Lincoln Center Great Performers Series, Women of the World Festival, the Detroit Jazz Festival, Detroit Institute of Arts, Carnegie Hall, the Colbert Report, and Saturday Night Live. She has performed and/or recorded alongside a diverse array of musicians, including Regina Carter, Marcus Belgrave, Nadia Sirota, James Carter, Beyonce, Anita Baker, Stevie Wonder, John Legend, and Pharrell.
Jannina's ensemble, the New York-based PUBLIQuartet, has emerged as one of the most interesting and innovate ensembles in the field. Applauded by The Washington Post as "a perfect encapsulation of today's trends in chamber music," PUBLIQuartet is the recipient of the 2015 award for Adventurous Programming from ASCAP/CMA, and The Sylvia Ann Hewlett Adventurous Artist Prize at the 2013 CAG Victor Elmaleh Competition. Ms. Norpoth is part of a creative team of women of color assembled by the Volcano Theatre in Toronto to reimagine Scott Joplin's opera Treemonisha, and is contributing a new orchestration alongside composer Jessie Montgomery.
Jason has served as violist of the Boston Public Quartet and resident musician at musiConnects, a non-profit which provides free instruments and comprehensive music education to underserved children in Boston since 2010. He is a also a faculty member at Project STEP, an intensive training program for minority string players. He received a Graduate Diploma from the New England Conservatory of Music after undergraduate studies at the University of Michigan. Jason has won honors in several competitions, including 4th place in the 2007 Sphinx Competition and 1st prize in the 2006 Detroit Symphony Orchestra's Bradlin Scholarship Competition. He has appeared as soloist with the Ann Arbor Symphony Orchestra, is a member of the Sphinx Symphony Orchestra, and formerly played with the Flint Symphony Orchestra, among others. His extensive international engagements have included acclaimed chamber music performances, a residency at The Berlin University of the Arts (UdK), and mentoring for the National Youth Orchestra of Great Britain.
Spencer, the artistic director of Music in Homes, is "an extraordinary guitarist/composer" according to JazzTimes. He has perfomed extensively throughout Europe and the U.S. with legends Roscoe Mitchell, Lester Bowie, Oliver Lake, Andrew Cyrille, James Carter, and Richard Davis, to name a few. He also performed extensively with Reggie Workman, David Murray, Regina Carter and many others. A Kresge Arts Fellow, and recipient of numerous grants for composing, he recently was awarded support from the presigious Knight Foundation. He will organize and present a series of concerts at the Detroit Institute of Arts, Wright Museum of African American History and Michigan Opera Theatre over the next two years, paying tribute to the 13-year concert series he founded and directed from 1979-92 at the Detroit Institute of Arts.
John-Paul has performed with many great jazz, classical, and avant garde music stars, including Pauline Kim Harris, Tyshawn Sorey, Bang-on-a-Can, Orpheus Chamber Orchestra, St. Paul Chamber Orchestra, and numerous orchestras and chamber groups. He is currently a music doctoral candidate at Stony Brook College in New York.
Chamber Music for the evening's repertoire will highlight the legacy of Black Composers in America and beyond, including works by George Walker, Coleridge-Taylor Perkinson, Jessie Montgomery, and others. Walker was the first African American to have won the Pulitzer Prize for Music. Perkinson cofounded the Symphony of the New World in New York in 1965 and later became its Music Director. He was also Music Director for the Alvin Ailey American Dance Theater. Jessie Montgomery, a highly acclaimed living composer, is a recipient of the Leonard Bernstein Award from the ASCAP Foundation. Her works are performed frequently around the world by leading musicians and ensembles. Recent commissions include works for the Metropolitan Museum of Art, Orpheus Chamber Orchestra, American Composers Orchestra, Albany Symphony, Sphinx Organization, Chamber Music Society of Detroit, and the New York Philharmonic.
The concert included a delicious soulfood-inspired meal with favorites such as Chicken, Mac and Cheese, greens, black eyed peas, sweetcorn bread and delicious desserts. Tickets: $50; VIP seating in front rows with additional leg room: $60.
* All concerts include a delicious light dinner, beverages and dessert during intermission. Concerts in May and June 20 are held in spacious tents set in the gardens of homes; the final concert on June 27 will be held in the historic Palmer Park Log Cabin. You may tour a ­portion of the home prior to the concerts on Friday and Saturday. In the case of severe weather, Palmer Woods Music in Homes (MIH) will move the concert to the beautiful art deco Detroit Unity Temple or other appropriate nearby venue. Tickets are not refundable. MIH reserves the right to make program changes if necessary.
Thank you to our sponsors.